The Best Louisiana Crunch Cake Ever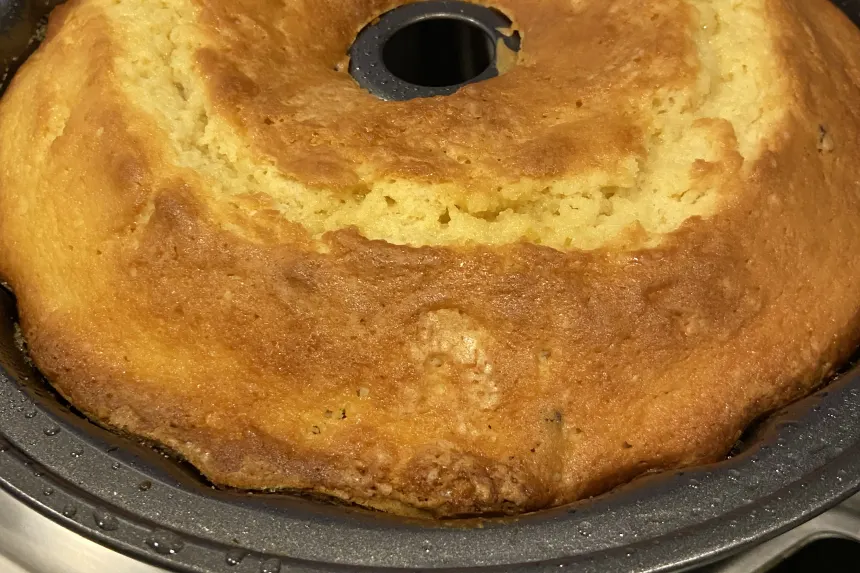 photo by Jerome G.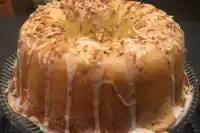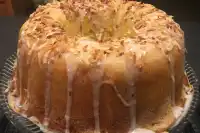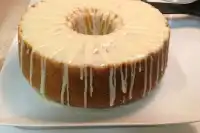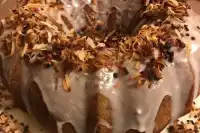 Ready In:

1hr

Ingredients:

12

Serves:

8-10
directions
1. Preheat oven to 350 Degrees Fahrenheit.
2. Sift together cake flour, salt, baking powder and soda. Set aside.
3. In a large separate bowl, beat butter until very fluffy (approx. 5 minuets) then add 2 cups of sugar. Continue to beat until light and fluffy (approx. 2 more minutes).
4. Beat in eggs, one at a time, making sure that each egg is thoroughly blended before adding the next egg.
5. Mix in sour cream and vanilla extract.
6. Blend in some of the dry ingredients followed by some of the buttermilk in alternates. This is a way to ensure that the ingredients are being thoroughly blended together -- For example; add dry mixture followed by buttermilk, dry mixture, buttermilk dry mixture -- so on and so forth -- DO NOT OVER BEAT OTHERWISE CAKE WILL BECOME HARD AS A BRICK ONCE FINISHED BAKING!
7. Grease a bundt cake pan. I used a non stick angle food spring formed tube pan. If you do not have a non stick pan, be sure to grease your pan and dust with flour! Add in 1/4 cup of sugar to the bottom of pan and about 3 inches up the sides, tapping the pan to ensure even distribution. Leave excess sugar in pan. Sprinkle coconut flakes to the bottom of the pan. Scrape batter into the bundt pan and spread evenly.
8. Bake for about 50 minutes to an hour or until a wooden skewer inserted comes out clean (if it comes out wet, bake another 10 minutes or so, if it comes out crumbly, you over baked the cake).
9. Let cake cool for about 10 minutes, then carefully remove from pan, making sure that the sugary coconut side is faced upward. Use a knife to scrape the sides if cake becomes stuck. (this step is very important otherwise your cake will continue to bake and will become very dry and completely stuck in the pan).
10. Drizzle glaze over the crunchy top portion of cake. Please use my Vanilla Almond Glaze recipe to complete this cake!
Questions & Replies

Reviews
I made this delicious cake last week for the first time- this is a knee-buckling keeper!! It actually tasted better the next day. I used your Vanilla Almond Glaze as well and I saved a little just to drizzle extra on a slice. Thank you for sharing such a delicious cake. One thing I would do different, use a tube pan. I think you get a more crunchier topping with a tube vs bundt pan.

 

WELL. Let me start by saying I actually don't enjoy baking. But I do it every so often because stuff always comes out wonderful. I didn't have cake flour on hand but made this with regular AP flour with tremendous success. Wow, this cake is awesome!! I made your recipe#443319 to pour over the top. Everybody loves this...the texture is soo nice & rich & moist. thank you for sharing this recipe! made for PAC spring '11.

 
Tweaks
I baked this FANTASTIC cake and it was great!!! While I was mixing I was on the phone with my son who is stationed in Spain. I placed the Bundt pan in the oven, and after 5 mins or so I remembered I forgot to add the coconut!!! I am a great fixer person when it comes to cakes so when the cake was baked and cooled, I put on about 1/3 of the Almond glaze, then sprinkled a layer of shred coconut on top of glazed then added the remainder of the glaze. This was so great I can't stop eating it. I will share the cake with my husband coworkers so I can bake another one tomorrow!!. The Almond glaze ( topping) I used whole milk instead of evaporated milk and it came out perfect!!! <br/>Landa