The Best French Salad Dressing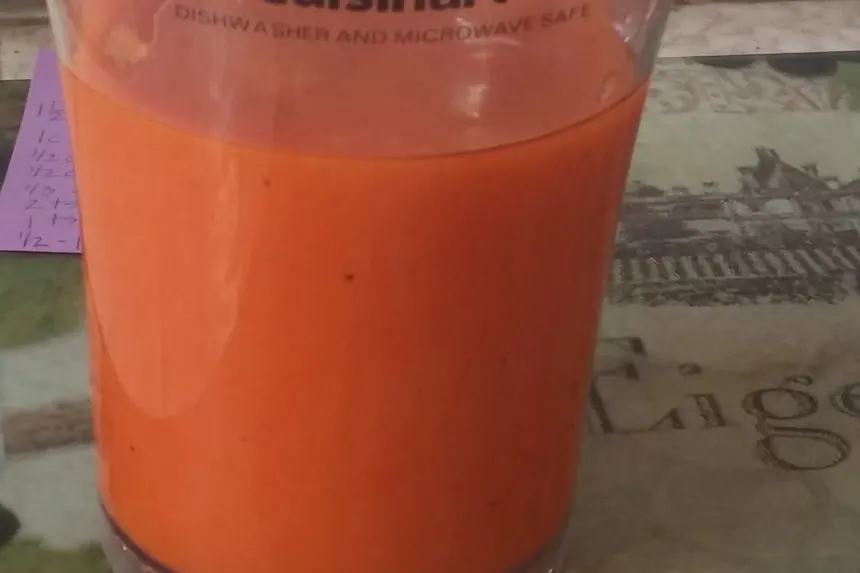 photo by Sarah E.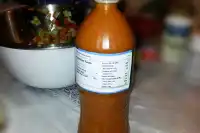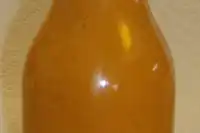 Ready In:

5mins

Ingredients:

10
directions
In a large food processor blend all ingredients together until smooth (starting with 1/2 teaspoon garlic salt and 1/2 cup sugar and add in more to taste after mixing.
Do not attempt to make this in a small 4-cup blender or you will have the dressing all over your counter!
Mix in the mayonnaise (if using) for a creamy-style French dressing.
Place in the fridge for a couple of hours before serving.
Questions & Replies

Reviews
This has a wonderful taste. I do feel that it has too much oil in it, but maybe it is the type of oil I used that made the difference. I used a canola oil, but would take direction for another. This makes alot so I don't have to make another salad dressing for awhile. I will make this again as it was very easy to make and taste very good on a green salad. It didn't have me licking the plate but I certainly made sure that ALL the dressing was sopped up. Thank you for posting Carol.

 

This is, without a doubt, the BEST French dressing I've ever eaten, let alone made. I have tried many homemade recipes, but they all fell short. I have been using one recipe for the last few years that was better, but still not WOW... yep, this one is WOW! Not too tangy, not too sweet... just perfection. The changes I made were to use 1/2 teaspoon onion powder in place of the onion (personal preference) and I didn't have garlic salt so I added 1/2 teaspoon granulated garlic and 1/4 teaspoon of salt. Some of the reviews I read mentioned too much oil, so I just started with 1/4 cup, thinking I could always add more in later, but it didn't need it. Both the consistency and the taste are amazing and just as good as any restaurant-quality French dressing!

 

I learned this basic recipe from a church cookbook about 60 years ago. We didn't know there was any vinegar but the apple kind. 1/2 c. sugar, 1/2 c. apple cider vinegar, 1/2 c. catsup (how we spelled it then), and 1/2 c. vegetable oil, which usually meant corn oil. Put it in something and shake it up and pour it over some greens. I've done a lot of experimenting with this recipe over the years, adding and subtracting, changing oil (filter and lube?) but with this recipe you will get raves and requests. Without the add-ins and enhancements. Goes on about anything. Try a few dribbles on some cottage cheese. One of he best basic recipes in the world. When I learned it I don't thin there was such a thing as Catalina and the French in the stores did (and does not) resemble this concoction. Do be sure your oil is fresh, not close to the pull date. This is my first post here and I was lured specifically by this recipe. It's hard to screw up unless you overdo an added ingredient.

 

I found this recipe today and made it for the salad tonight.........it is the absolute BEST I've tasted. I too used Canola Oil and it was delicious. Except for using garlic powder instead of garlic salt, I stuck to the recipe as it was posted........ Next I'm going to marinade a London Broil in it :)

 
Tweaks
This base recipe is delicious. To make it for my family's dietary needs these are the changes I made. I used fresh garlic - 3 big cloves, 1/2 olive oil and 1/2 MCT oil for the oil amount, and use stevia in place of the sugar. I left out the mayo but added in about a 1/2 tsp of non-flavored gelatin to thicken it up and increase the health benefits. Absolutely delicious!! Thank you!!!

 

I have made home made French salad dressing for over 45+ years that was given to me by my Father who got it from a restaurant head chef friend of his. First, you need to use Heinz Ketchup ONLY. Second, use Wesson Oil or very Virgin Olive Oil. If you don't want the oil to separate, put all the ingredients in a large blender and blend it for 3 to 5 minutes (helps break down the oil molecules). I don't blend the onions in mine and I add them last (you can dice them superfine or you can shred them, either way, the choice about blending them or not is yours. Second, the longer you let this recipe "age" the better it gets. You can add or subtract the amount of each ingredient until you find what you like. I generally make a triple batch as I use it up quite quickly. This recipe is great as is, but I have to replace the lemon juice with apple cider vinegar as my daughter is allergic to citrus acid (especially lemons). I generally don't blend any of my ingredients as I like to shake up my dressing just before I use it. When I know I am having company, I blend all of the ingredients so the dressing is very smooth. DON'T BE AFRAID TO EXPERIMENT, AFTER ALL, ISN'T THAT THE BEST PART OF COOKING? BonAppetite!

 

I found this recipe today and made it for the salad tonight.........it is the absolute BEST I've tasted. I too used Canola Oil and it was delicious. Except for using garlic powder instead of garlic salt, I stuck to the recipe as it was posted........ Next I'm going to marinade a London Broil in it :)