The Best and Last New York Cheesecake Recipe You Will Ever Try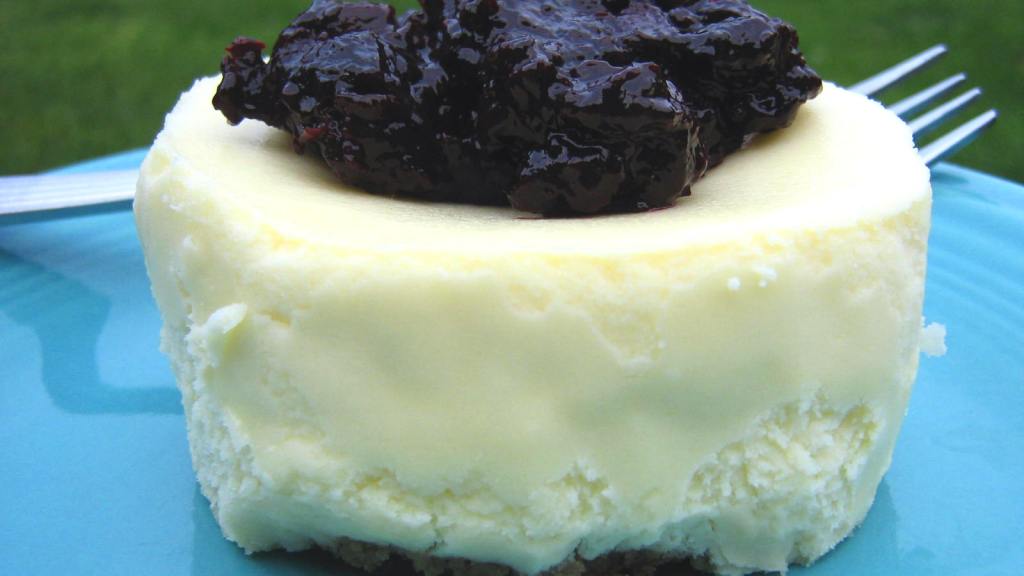 Ready In:

2hrs

Ingredients:

9
directions
For The base:.
If you're using a dark pan, preheat the oven to 350. If you are using a shiny pan, 375.
Combine the crumbs, melted butter and 3 tbsp sugar well and pat onto the bottom of a 9 inch springform pan. I also like to very very lightly butter the sides of the pan so that the cheesecake will not stick later on.
Bake for 10 mins in your preheated oven and remove. Let it cool while you prepare your batter.
For the batter:.
Make sure everything is at room temperature.
Combine sugar, cheese, flour and vanilla in a big bowl and mix on medium speed till well combined. Don't forget to scrape the bowl as you're doing this.
Mix in the sour cream till its incorporated well. Then, add the eggs one by one, mixing well after each addition.
Pour the batter into the springform and let it bake for 1 hour and 10 minutes After the baking time, turn off the oven and leave the door ajar. Let the cake cool in there for about 1 1/2 hours.
Remove the cake and let it cool thoroughly. Refrigerate overnight.
The next day, release the sides of the springform and ENJOY YOUR CAKE.
Join The Conversation
I'm not a baked cheesecake fan, preferring the refrigerated type more, but I wanted to learn how to make a good basic cheesecake that is able to have many different topping/sauces beside it depending on the season. The reviews I got were of praise and they absolutely loved it. This is a very good recipe, simple to make if you have the time for the whole cooling down process. It's creamy without going thud in your stomach, heaving as a baked

 
RECIPE SUBMITTED BY
my flickr page: http://flickr.com/photos/tunasushi Hey there! Thanks for stopping by to look @ my profile :) I'll be 15 on the 11th of September 2006....Ive been using Zaar for quite a while now and I've made tons of friends so far...... I started cooking when I was umm....12 and a half and Ive been in love with it ever since...My first project was the classic batch of brownies. I used a pan that was too big and I got really really flat brownies.....For the frosting I used granulated sugar and had crunchy frosting haha..... Ive gotten much better since then! I tend to get discouraged very easily if something I make does not come out like it was expected to....I can even get depressed over it..... I have plans on going to Le Courdon Bleu Sydney in mid 2008 and completing the Grand Diploma there...... This is my cat Kiara. I found her in the backyard when I was 10, and I started feeding her toast and grape jelly. She's on a normal cat's diet now haha. <img src="http://i25.photobucket.com/albums/c76/tunasushi/kiaraaaa.jpg" alt="Image hosting by Photobucket"> This is Pluto, and sadly he went missing just before Christmas.... <img src="http://i25.photobucket.com/albums/c76/tunasushi/PlutO.jpg" alt="Image hosting by Photobucket"> The small pic is when I was 4, and the other is a recent pic :) <img src="http://i25.photobucket.com/albums/c76/tunasushi/ff.jpg" alt="Image hosting by Photobucket"> <img src="http://i25.photobucket.com/albums/c76/tunasushi/meme.jpg" alt="Image hosting by Photobucket"> Lookin a bit mad...hehe
View Full Profile