Tex-Mex Breakfast Sausage Cups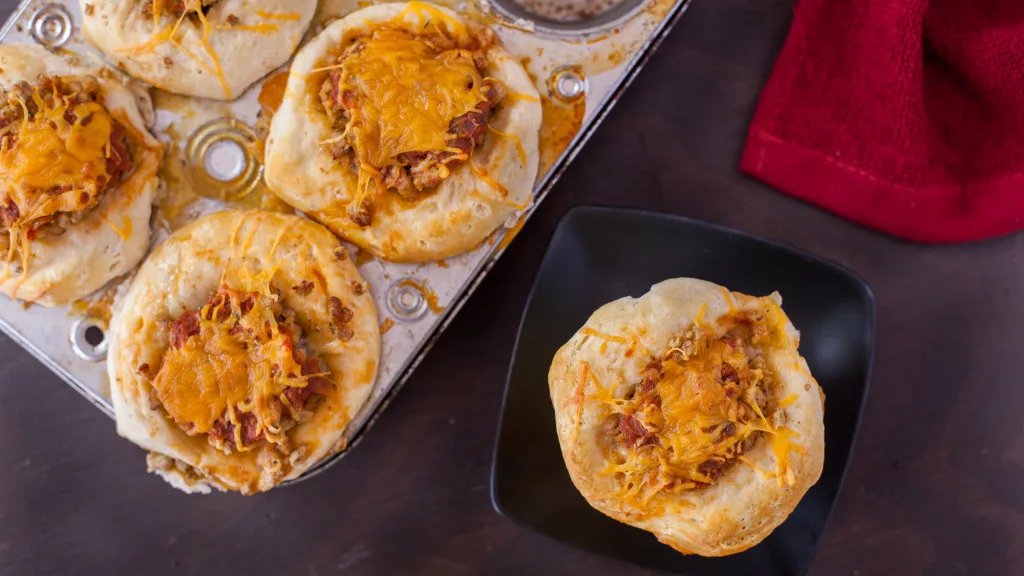 Ready In:

27mins

Ingredients:

6
directions
Fry sausage and crumble.
Generously spray vegetable oil on a muffin tin. Press biscuits into 5 holes to form a cup with edges extending out of top.
Evenly divide crumbled sausage to each biscuit-formed cup. Beat egg with milk. Spoon 1 tablespoon of egg mixture over sausage. Add 1 tablespoon of salsa onto sausage. Top each with shredded cheese. To prevent any spills, place muffin tin on top of a cookie sheet pan while baking.
Bake in a 350 degree oven for 17 minutes or until done.
Note: Can be easily doubled. Purchase another 10.2 oz can of 5 biscuits. (The larger size only has 8 biscuits per can.) For best results use Grands size biscuits only.
Join The Conversation
I have been making these for over 40 years. You can also do a barbecue style using ground turkey and 1 cup good quality barbecue sauce. 1 cup diced onion sweet or red. Grands are the best they have a new one just like the Hawaiian rolls. Really good. If not in your area yet buttermilk is the best. Use extra sharp cheddar cheese. Cook turkey meat or hamburger in onions till lite pink. Drain hamburger grease important. Put in barbecue sauce and heat 15 min or longer for flavors to develop. 375 oven preheated. Press into well greased on sprayed pan. Add meat mixture. Cook 25-30 minutes. Then take out sprinkle cheese on top put back in oven 5-7 minutes till melted and bubbling. 2 per person with a salad.