Teriyaki Chicken W/pecans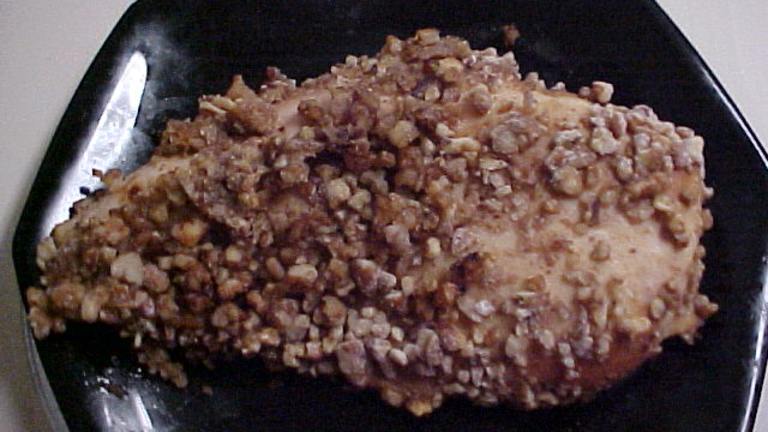 directions
Combine teriyaki sauce, ginger and garlic powder.
Pour into large plastic bag with chicken pieces.
Press air out, tie top securely.
Turn over several times to coat chicken pieces.
Refrigerate 8 hours or overnight. Remove chicken, reserving marinade. Combine egg and 2 tablespoons of reserved marinade, set aside. Combine pecans and flour on large plate. Dip chicken pieces into egg mixture, then roll in pecan mixture, coating all sides.
Place chicken pieces, skin side up, on rack placed in large baking pan.
Bake at 350 degrees for 50 minutes, or until chicken is tender.
Cool slightly, then serve. Or, chill in refrigerator 4 hours or overnight. Wrap in foil, and transport packed in ice cooler to your picnic! Yields 8 servings.
Submit a Recipe Correction
I made this for dinner for a few of my friends we all were so excited to try this . But when i took it outof the oven their was still raw white flour on the pecans and chicken and most of the pecans had came off in one big clump it was not plesent to look at and i tryed it just to see and the chicken was too over done i was given an A for effort hahaha

I picked this recipe in the Bargain Basement Game and I'm glad I did! Can't believe nobody has tried/reviewed this one before. I used 6 boneless breasts so it only took 25 minutes in the oven. The pecans toast up nicely and the chicken has a wonderful flavor. IF there's any left it will be going to work with me tomorrow!