Tea Marbled Eggs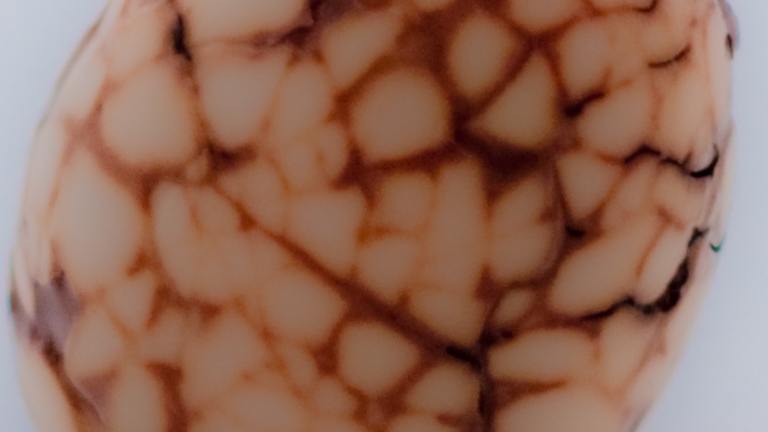 Ready In:

15mins

Serves:

Units:
directions
1.Cover eggs in saucepan with cold water and bring to a boil over medium heat. Hard boil the eggs (usually 10-12 minutes cooking time).
2.Drain eggs and allow them to cool enough that you can handle them.
3.Using the back of a heavy spook, crack the eggs all over, but do not remove the shells (or you can roll them a la Pacino in Angel Heart). Try not to crack through the membrane under the shell.
4.Place the cracked eggs back in the saucepan. Add in the tea, cinnamon, star anise, tamari, salt, sugar, and enough water to cover the eggs.
5.Simmer for at least an hour and up to 2-1/2 hours or longer.
6.Drain and allow to cool to room temperature.
You can refrigerate these little guys in their shells. Just peel them whenever you're ready to eat them. Great for a snack or a party platter (halved with yolk-side down to show off the pretty marbling).
Submit a Recipe Correction