Tangy Lemonade Muffins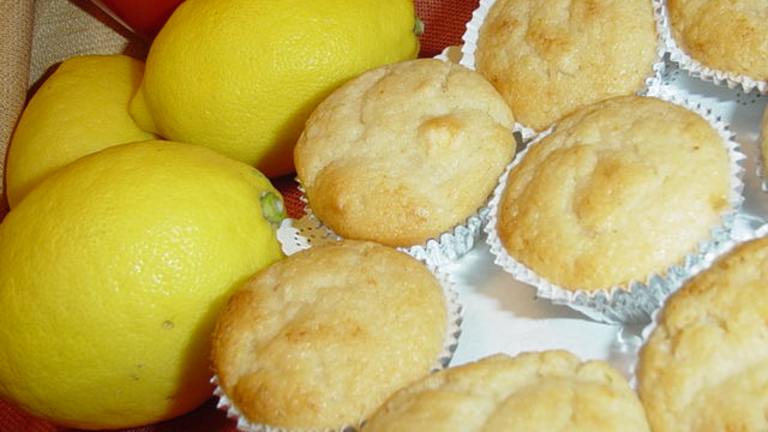 Tender, tangy muffins that bring some sunshine on dark winter days.
Ready In:

18mins

Yields:

Units:
directions
Position your oven rack in the center of your oven. Preheat oven to 400°F Prepare the muffin pans by spraying the cups and rims with nonstick spray, or just by putting the paper cups inches If you are using the silicone pans, spray as directed and then place on a baking sheet.
Whisk the flour, sugar, baking soda, baking powder, and salt in a medium bowl until well blended. Set aside.
In a large bowl, whisk the egg and buttermilk until well blended. Whisk in the lemonade concentrate, melted butter and lemon zest until smooth. Stir in the prepared flour mixture until moistened--do not overmix.
Fill the prepared tins three-quarters full. Use additional greased muffin tins, or small, ovensafe, greased ramekins for the leftover batter. Or save for a second batch.
Bake for 18 minutes, or until the muffins have lightly browned, flat tops and a toothpick inserted into one of them comes out with a crumb or two attached.
Set the pan on a wire rack to cool for 10 minutes. Gently rock each muffin back and forth to release it from the pan. Cool them for 5 minutes more before serving. If storing or freezing the muffins, allow them to cool completely before sealing in airtight containers or freezer bags. The muffins will stay fresh up to 24 hours at room temperature or up to 1 month in the freezer.
Submit a Recipe Correction
RECIPE MADE WITH LOVE BY
"Tender, tangy muffins that bring some sunshine on dark winter days."
These were okay... seemed like there was too much baking soda/powder. When I mixed the dry ingredients into the wet, the batter bubbled up more than other baking soda + acid based recipes. They also didn't rise properly... I used organic lemonade, which I'm pretty sure still had sugar... maybe not, they weren't very sweet. A dollop of blueberry jam coverd up the sunken middle and went well with the lemon flavor... still can't say that I'd want to make these again.

If only this went to 10 stars!!! I love these dang things. I've tried another lemonade muffin, but this surpasses it by a gazillion miles! The things I LOVED about this recipe (1) it didn't leave an oily after taste in your mouth, (2) it is super easy to make and takes no time what-so-ever (3) substitutions are easy and adapt well. First, my DD is allergic to eggs so I found this Egg Replacer powder that you mix with water and used that instead of an egg. A girl at my DD's school (where these are going tomorrow) is allergic to milk so I just used water. I didn't have unsalted butter on hand so I just used a 1/4 tsp salt. Since this is for a bunch of 2-3 year olds, I decided to leave out the lemon zest. I couldn't wait to eat them. I could use more lemon tang, but for the kiddos, I think they came out perfecto! I'm ditching the other recipe and using this one from now on! Thanks!!!!