Stove-Top "roasted" Red Potatoes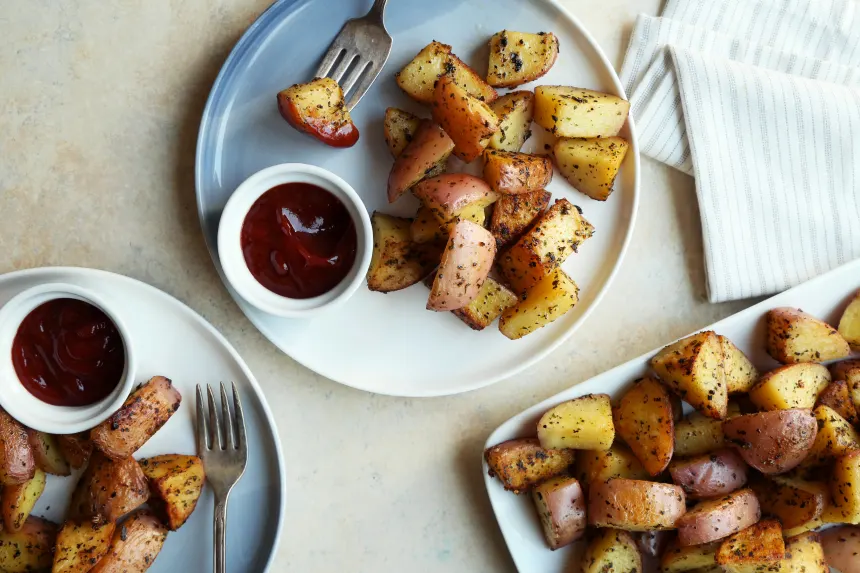 photo by Jonathan Melendez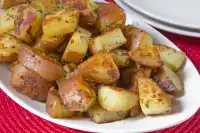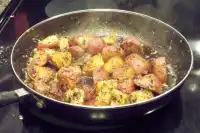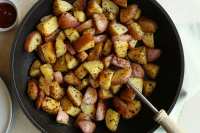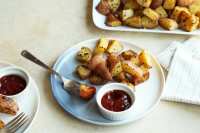 Ready In:

35mins

Ingredients:

8
directions
Wash the potatoes well, and slice into good bite-sized pieces. Put them into a glass microwave safe bowl, and microwave for 8 minutes.
Remove from microwave and allow to cool for a few minutes.
Heat a skillet onto medium heat and add the butter. Sautee the potatoes and add the seasonings to taste. Cook for about 6-8 minutes and the potatoes are softened and browned.
Try olive oil.
Reviews
Great recipe, but be careful with the microwave time when scaling down. I made a single potato. At around five minutes, I smelled something burning. My potatoes were beyond burnt. They were hard as a rock. I think one might have even caught on fire. Take two: I cooked it for two minutes in the microwave. Much better that way.

 
Tweaks
Don't microwave or precook! Put them in a saucepan with a lid, and cook on med heat, for 5 minutes or so. About every 2 minutes, toss, or swirl the potatoes, so different sides come in contact with the bottom of the pan, and will brown. I found this the easiest method. It works, with virtually anything diced or cubed. such as carrots, potatoes, sweet potatoes, beets, turnips, parsnips, etc. If you put a small diced onion and herbs, and even a touch of maple or brown sugar with the sweet potatoes, they'll come out seasoned and tasty. I find it's easier to turn them, with a lid on, than try to turn them in a pan with a spatula. You can try cooking them with the lid on and off, to see if it makes a difference. If you peel your potatoes b4 cooking them, or cook halves potatoes, then peel them and mash them, you can make mashed potatoes, mashed parsnips, turnips, beets, carrots, etc. You might the use the mashed veggies, in soups, as baby food, make veggie pancakes (mash, ball, roll in seasoned flour, and cook like pancakes. One could use carrot mash, to make carrot cake. Beet mash cann be used as a colorant for a Red Velvet Cake, without the artificial food dye. The same for the carrot mash, it'd be a good colorant to turn a white cake orange for Easter. These mashes, can be incorporated into muffins, cakes, cookies, soups, etc, to sneak veggies into food for a picky eater, so they won't notice.