Spinach Meatballs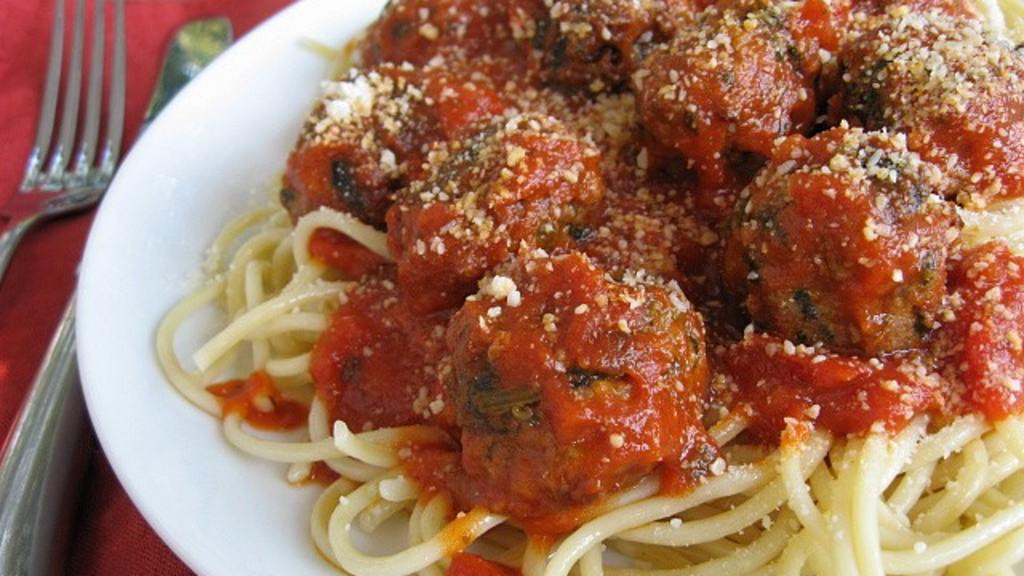 Ready In:

1hr 25mins

Ingredients:

11
directions
Preheat oven to 350°F.
In a medium bowl, combine ground beef, spinach, egg, onion powder, garlic powder, bread crumbs, salt & pepper.
Mix all ingredients well and form into small meatballs.
Place meatballs on jelly roll pan and place into preheated oven; bake for 40-50 minutes (depending on size of meatballs).
While meatballs are cooking, prepare pasta according to package directions, drain and keep warm.
In a large skillet or sauce pan, pour jar of prepared spaghetti sauce.
When meatballs are fully cooked, remove from oven and place in sauce.
Simmer on medium heat 6-8 minutes.
Serve meatballs and sauce over cooked pasta.
Top with grated Parmesan cheese.
Join The Conversation
I've made these four times now. When I do make them I double and sometimes triple the ingredients. The first I made them with the frozen spinach and found it clumpy and hard to work with. It was hard to get the ingredients to mix evenly. Second time I tried fresh baby spinach, washed and dried. Results were what I was looking for and they taste better. I made both large and small meatballs by doubling the ingredients. I used the large ones to make meatball sandwiches the next day. The spinach was the only change and I chopped it myself, spread out the ground meat and sprinkled it on and folded it in. Made it easy. I used a spaghetti sauce, Garlic and Herb that comes in a can and is less than a Dollar here but very good. Doesn't have all the sugar and tastes more Italian than the jar sauces. These take a little while to make but they are worth it and they can be frozen and then used in Spaghetti or as an appetizer. The larger ones also made a great diner with Penne Pasta and a small green salad.