South African Nestle's Fudge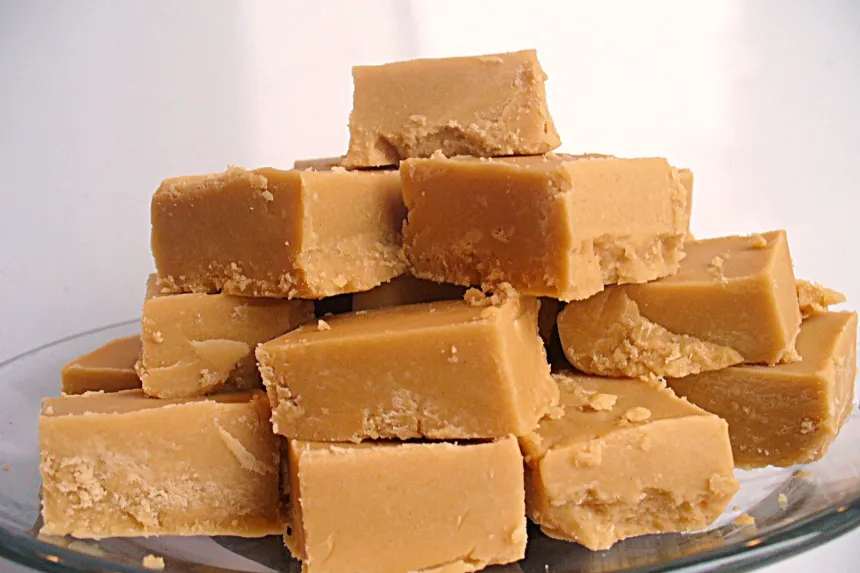 photo by Jabo E.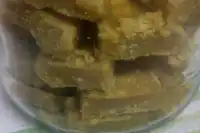 Ready In:

1hr

Ingredients:

6
directions
Put sugar and water into a large heavy saucepan.
Stir over a low heat until the sugar has dissolved.
Add the butter and syrup and stil until the butter has melted.
Add the condensed milk and stir until it comes to the boil.
Boil very slowly, stirring all the time, until soft ball stage.
Remove from the stove, add the vanilla and beat until it thickens.
Pour into a greased pan and leave to cool.
Cut into squares when cold.
Questions & Replies

A colleague brought this in to work last week, her mom made it, it was heaven. I decided to give it a try, and despite being in Canada I was able to source golden syrup (didn't want to use corn syrup) and thought I followed the instructions to a T. After several hours of cooling, though, what I've ended up with are perfect vanilla caramels, not fudge. They're delicious, but not what I was going for, obviously! Any advice on what stage went wrong? I have a candy thermometer and boiled it gently until it was at exactly 238, supposedly softball stage. I may not have beaten it enough after, the recipe doesn't really specific for how long? I also added a bit more water than it called for. I suspect I may have overcooked it to firm ball stage but would love to hear what people think before I attempt it again!

 
Reviews
Stellar recipe. Extremely smooth consistency. I will say that for someone coming across the soft ball stage for the first time, or does not have a kitchen thermometer, stir until it reaches an almost gravy like consistency. And then whisk until the gloss disappears and it's almost like frozen yoghurt :)

 

This is a fantastic recipe! The thing is -dont take it off the stove when u reach softball stage (115 degrees centigrade)----cook it at this temp for 5-10min then add vanilla and 3 teaspoons black coffee powder mixed with 1 teaspoon of water and mix until slightly dark caramel colour then add chopped walnuts and put in your tray. Try the variation I'm sure you will like it. Its the only way I make it now Enjoy! Take care and try to stay safe Have a sweet one!