Soft Coconut Macaroons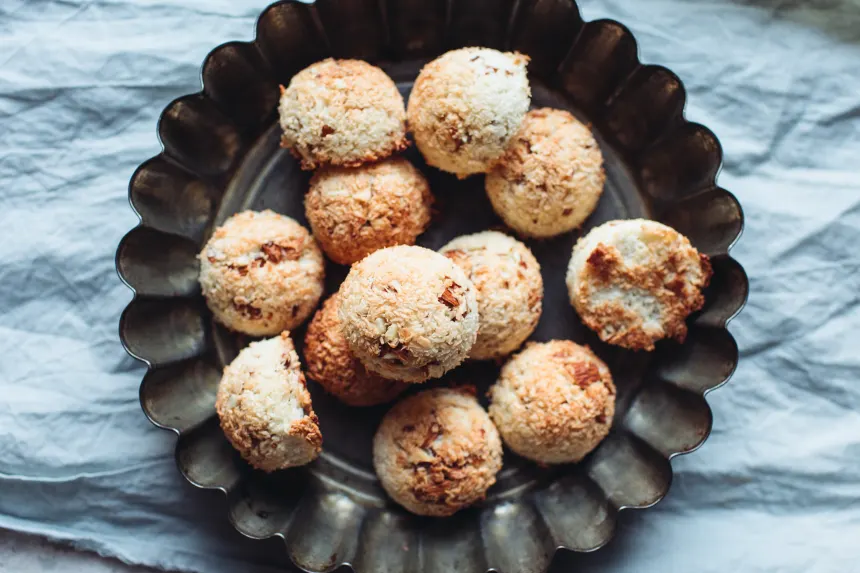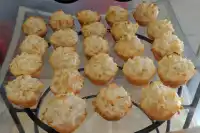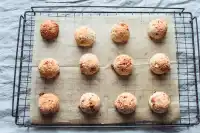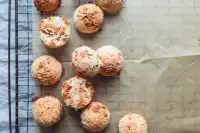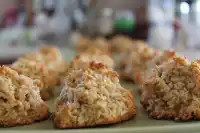 Ready In:

30mins

Ingredients:

7
directions
Preheat oven to 325°F.
Combine flour, sugar, salt and coconut in mixing bowl.
Stir in egg whites and almond extract.
Stir in almonds, mix well.
Drop teaspoon fulls onto a greased cookie sheet.
Bake 20 minutes or until golden brown.
Reviews
Just the texture I was looking for! These are soft and chewy, just like my old recipe (which I can't find). To me, these are traditional macaroons. Other recipes call for beaten egg whites which yield more of a meringue texture. I omitted the almonds and used vanilla instead of almond extract, just personal preference. All family members agreed they were great and they very easy to make. Thank you!

 

I made the Cook's Illustrated Key Lime Pie and needed a recipe for the leftover egg whites (4). Found this and whipped it up in ten minutes. Didn't even have to change the oven temp! Pie came out and these went in. Now I have a lovely dessert for the grown-ups and yummies for the kiddies. Made exactly as written but drizzled a little semi-sweet chocolate over the top as they cooled. Delicious.

 
Tweaks
I left out the Almonds and used only 6 tablespoons of flour then I used my favorite cookie Scooper to fill each muffin cup. Will be drizzling the tops with melted Godiva chocolate! Just a splash on each one. These are now favorite way to bake Macaroons. I won't go back to using the cookie sheet. Much more moisture inside and prettier presentation for bringing to any event! This is a winner!! Yummy! Beware! You will lose all will power once these drop into your mouth!! Scrumptious!!

 

My husband really enjoyed these. They are soft and chewy. I used vanilla instead of almond extract. Otherwise followed recipe then drizzled with melted chocolate. Yummy and looked great. I got 24 cookies from this recipe so mine were a bit bigger. Such an easy recipe, definitely will make these again.

 

These are perfectly perfect!!!!! I've made a lot of coconut macaroons in my day - searching for just the right texture... just the right recipe. Well, happily, my search is over! These are what I've been looking for. My fellow coconut loving family have all demanded I keep bringing THIS recipe - no other will do now!!! They are soft and a bit chewy - perfect flavor - pure delight!!! I don't really care for almond extract though - so I used the recipe exactly, except that I used vanilla instead. The almonds in this are wonderful though!!! I dipped just the bottoms in melted Ghiradelli (sp?) semi sweet chocolate. Perfection!!!!