Smoky Chipotle and Red Tomato Jam (Chutney - Relish)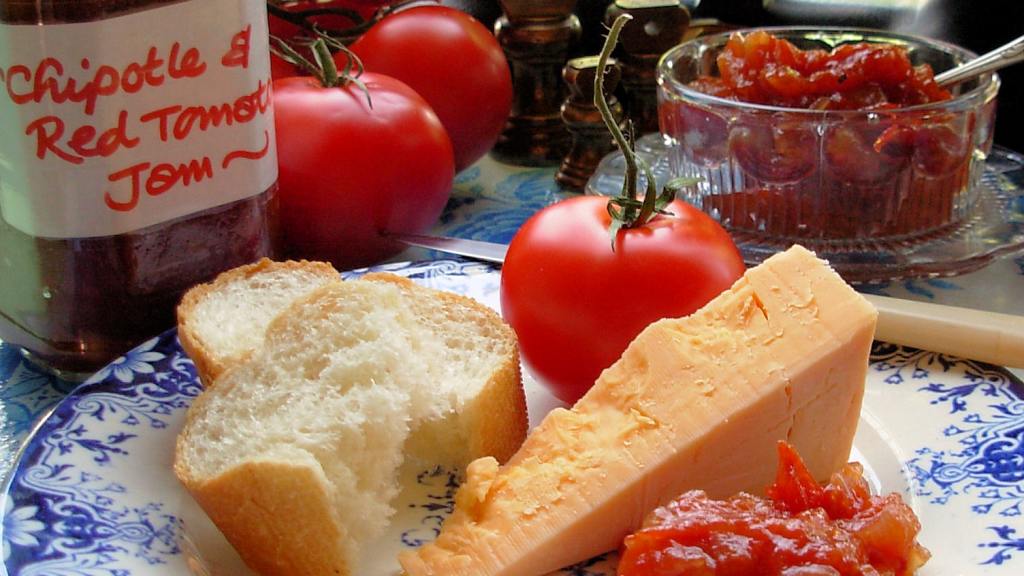 Ready In:

2hrs

Yields:

Units:
Nutrition Information
directions
Tip all the ingredients into a large heavy-based pan and bring to a gentle simmer, stirring frequently.
Simmer for 1 hr, and then bring to a gentle boil so that the mixture turns dark, jammy and shiny.
Divide the hot jam/chutney between sterilised jars and set aside to cool.
Place a disc of waxed paper directly onto the jam/chutney and seal with airtight lids or Cellophane and elastic bands. Store in a cool, dry place, away from direct sunlight, for at least 1 month before eating. It will keep for up to 6 months. Chill after opening and use within 1-2 months.
How to sterilise jars: Wash them thoroughly in hot, clean, soapy water, drain upside down on kitchen towel and place on a baking tray in a preheated oven at 140C/280F/Gas Mark 1 for 15 minutes. Turn the oven to its lowest setting and keep the jars inside while you make the jam/chutney. Alternatively, you can wash them in a very hot cycle in your dishwasher and then proceed with the oven method as above.
Submit a Recipe Correction
Join The Conversation
This is a great recipe to gift to friends who like smoky and sweet as opposed to hit-you-over-the-head heat! Subtle and truly jammy. Though raised by Brits myself, I am American enough to have read too much about safe canning practices, so I boiling-water can it, and look to the Ball Book of preserving for jar sterilization and time recommendations. Most similar "approved" recipes call for at least 15 minutes full boil, easy enough for feelings of safety, especially when giving it away! Thanks for such an interesting recipe. This one makes new and keeps old friends!