Seared Orange Duck Breast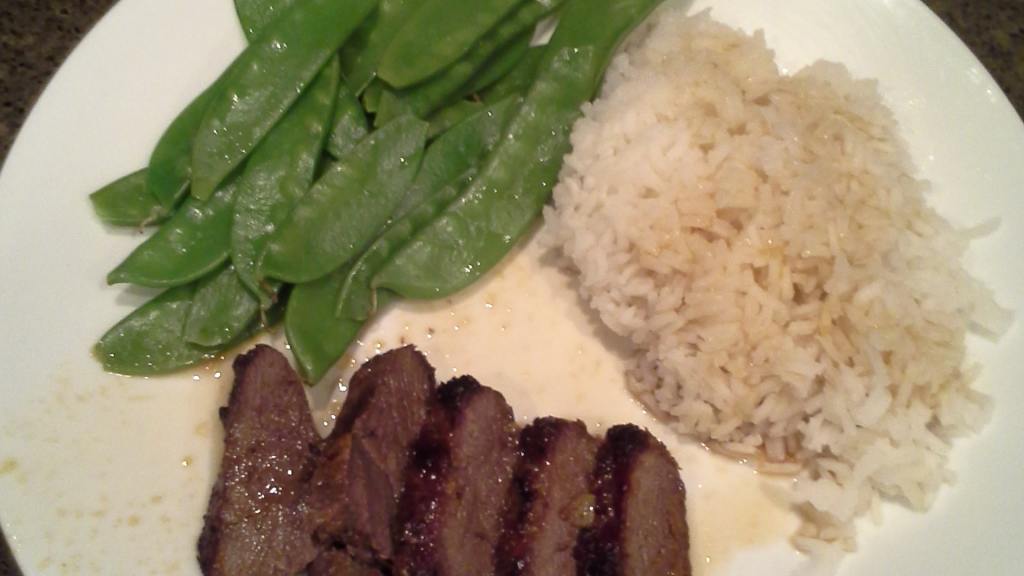 Ready In:

30mins

Ingredients:

10
directions
Combine duck, rind, salt, pepper and garlic in a covered dish and refrigerate at least 30 minutes.
Preheat oven to 400 degrees.
Combine the orange juice, sake, tamari and honey in a small sauce pan; bring to a boil. Reduce heat and simmer until liquid in reduced to 2/3.
Heat oil in an oven-safe skillet. Add duck and sear each side - the time you should leave it on each side depends on the thickness of the duck and your preference for the doneness.
Drizzle the duck with a few tablespoons of the sauce. Bake for 5 - 10 minutes, again depending on the thickness of the duck breast and your preference for the doneness.
Remove duck from the pan, slice into strips and top with the sauce. Serve with rice and a healthy, steamed veggie.
Additional notes: The picture is from my first attempt at this recipe, which admittedly is a hack from a CookingLight recipe. The duck was cooked more than I prefer, but it was still delicious. The sauce was thin, so you could add corn starch to thicken it, but I would rather have a thin sauce. It is very flavorful. I also drizzled it on the rice and snow peas.