Sausage Gravy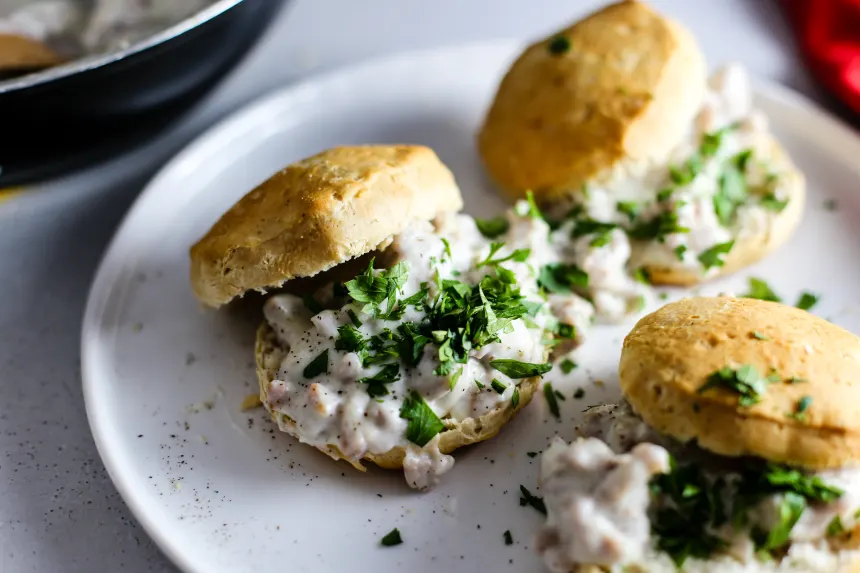 photo by Ashley Cuoco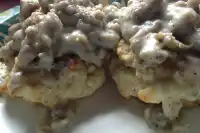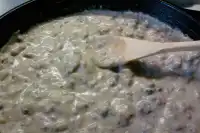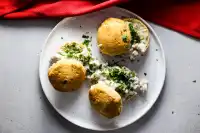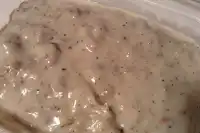 Ready In:

25mins

Ingredients:

5
directions
Cook sausage in skillet.
Drain Fat.
Sprinkle flour over sausage and stir well.
Cook flour and sausage together for about 5 - 7 minutes.
Add milk.
Cook over medium heat until thickened.
Add pepper.
Serve over biscuits.
Questions & Replies

Reviews
I have no problem admitting that I'm no cook. I was very anxious when I was asked to bring a food item to a breakfast potluck we were having at work one day. I found this recipe and it looked easy enough so I made the gravy and took it to work. I was relieved to see that two other ladies had also brought gravy (just in case mine was no good). Well, I work in a medical clinic and it was particularly busy that day so I didn't get to eat for several hours. When I went into the breakroom, I was shocked to see that my gravy was gone and the other two gravies were barely touched. I didn't get to taste the gravy I had made so that night when I got home from work, I made biscuits and gravy for dinner. I have to say, this is the BEST gravy I have ever had! It turned out so wonderfully and now I can say that there is ONE food item that I can make that actually tastes good!

 

Just an FYI, when a recipe calls for flour to thicken up a gravy or a sauce or whatever, you always want to add it to the pan with some fat (sausage grease for gravy or butter for sauces, etc.) and cook it for a couple of minutes. That way, you cook out that raw flour taste. This is very important. Makes a huge difference. Most southern cooks leave sausage (or bacon) drippings in their pan and add as much flour as they have leftover grease. It's OK to approximate, but feel free to drain the grease if you want an exact measurement, just pour it back in the pan before sprinkling on the flour. Stir and cook for a couple of minutes, don't worry if it looks too clumpy, just gradually add your milk and whisk, whisk, whisk until it is smooth and lump-free. When adding milk, add it gradually, that way you can control the thickness of your gravy. Once you add too much milk, you can't take it out. All you can do is simmer the gravy and hope it thickens up to your liking. Resist the urge to add more flour because you won't be able to brown (or cook) it and you will end up with that raw flour taste, which isn't very tasty. Gravy isn't hard, it's just a process.