Sahlab (Middle Eastern Pudding)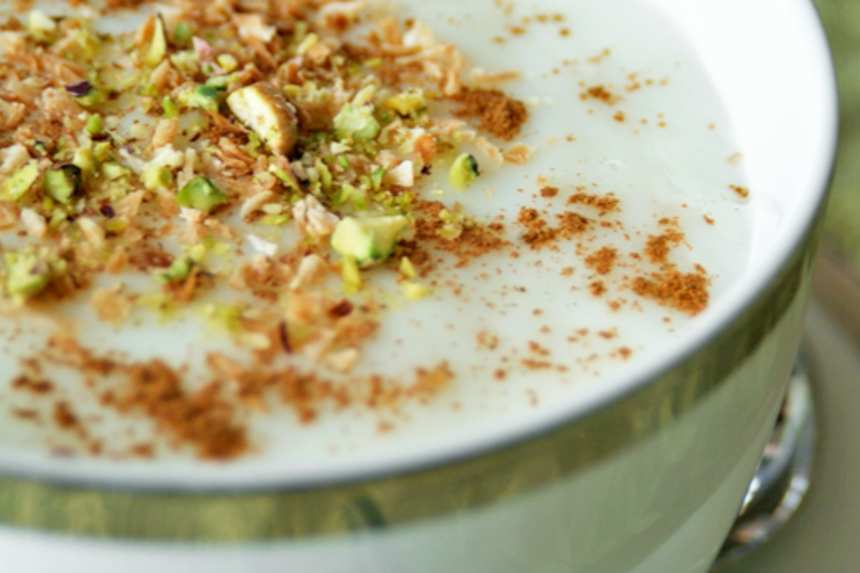 photo by AaliyahsAaronsMum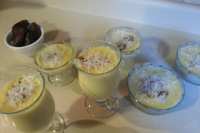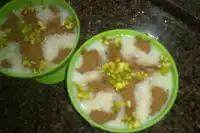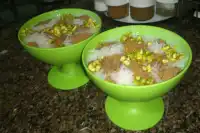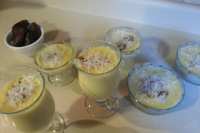 Ready In:

8mins

Ingredients:

7
directions
Combine cornstarch and water in a small cup and stir well.
Add milk to a soup pan or dutch oven pot.
Stir in cornstarch mixture in milk before it gets warm.
Add in vanilla and sugar.
Must stir constantly until it comes to a boil.
Let boil for 2 minutes, meanwhile still stirring.
Serve in dessert bowls.
Top with cinnamon and coconut or just chopped pistachios.
It's traditionally eaten hot, but I like it cold too, once it cooled off and firmed up.
Enjoy!
Reviews
This recipe is pretty good. However, I wonder if the author knows about sahlab/sahlap powder you can purchase online or from specialty stores? Real sahlab is ground starch from the root of the orchid plant and has a very distinct flavor, unlike corn starch. (Slightly floral aroma). Also, my personal preference is to make it into a hot, foamy drink... probably because it reminds me of the kind I had in a coffee shop in Istanbul mmmmmm For a drink, try 1 1/2 Tb of the sahlab powder or corn starch per 1 cup of milk. Beat with a whisk in a pot until thick and creamy. Add the same flavorings and garnishes. (I also like to add extra vanilla and a bit of almond extract).

 

I think the other reviewer must have either got the measures wrong or else not heated it enough, as mine turned out perfectly thick and delicious! In fact if anything it was a little too thick as--in view of the other reviewers comments--I erred on the side of caution and added extra cornflour, but I always think its better to end up with something like this too thick than too thin as you can always thin it out with a little extra milk. I also added raisins, but other than that I followed the instructions above, sprinkling it with coconut and cinnamon to finish. My kids loved it too! I'd describe it as halfway in between custard and rice pudding minus the rice (it is actually very similar to a pudding I have made before with rice flour). A good, simple, comforting pudding.

 

Really quick & comforting for a winter dessert or breakfast! I have had the boxed kind before and this is 1000 times better. I used plain rice milk to be dairy free, tapioca flour which works the same as cornstarch to be corn free, no alcohal vanilla, white sugar and I topped it with ground pistachios and cinnamon. The cinnamon on top was real good. I didn't try shredded coconut because I didn't have any. I would make this again for a quick breakfast, especially during Ramadan. Made for Healthy Choices ABC.