Russian Salad Dressing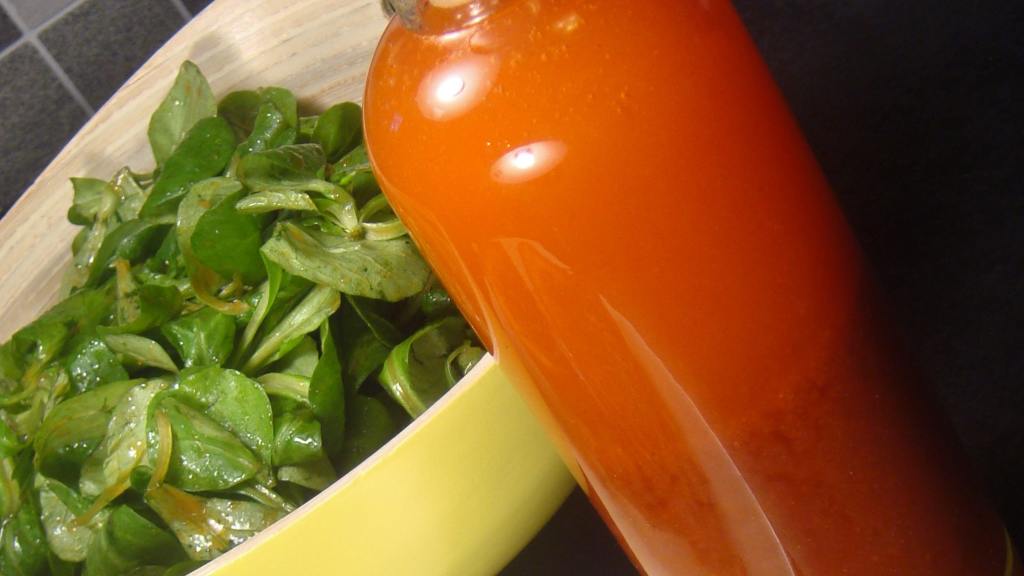 Ready In:

25mins

Ingredients:

11
directions
In a sauce pan cook sugar and water until thick.
Cool syrup.
Combine the remaining ingredients.
Add syrup and whisk to blend well.
Join The Conversation
To all shouting "This isn't Russian dressing," there are actually two different varieties of Russian: the one similar to Thousand Island, and this one, called red Russian dressing. It's the latter that the creator of this recipe was looking for, the kind bottles by Wish-Bone, etc. that is like a spicier version of Catalina dressing. There is no mayonnaise in red Russian, just as there's no honey in the basic type. Please note that NEITHER type is actually Russian; both are 20th-century American concoctions. Why dressing bottlers create confusion by calling red Russian simply Russian is anyone's guess. But there's a theory in some circles that Russian dressing itself may have been supplanted by Thousand Island out of distaste for real-world issues, akin to the post-9/11 "Freedom Fries" and post-WW1 renaming of the hamburger to "Liberty Sandwich." If this is at least partly true, then "red Russian" is exponentially more problematic than just plain Russian.

I have a Russian dressing recipe from over 40 years ago, which we've loved, but when I started to make it today, the paper it is on had torn in several places and I couldn't get the whole recipe. So went to the internet, doubting I could find one even close to my recipe, and there yours was, EXACTLY the same recipe. Wow, what a relief. The only difference is mine does not call for the sugar and water to be cooked. This is a great recipe and SO relieved to find it, and right away too! I really didn't want to try a different recipe since I wouldn't know whether we'd like it or not. Thanks so much, now I must get busy putting this together. (My husband is on a very low sodium diet so must make all my own dressings now, this is a life-saver to find. Because of his condition I'll tweak it a bit, but know it will be delicious.) Thank you, thank you.

I think the author of this recipe should learn the difference between Russian Dressing and Thousand Island Dressing. There is no sugar or honey in real Russian Dressing but there could be in Thousand Island Dressing, which is what this recipe more closely resembles (less the pickle relish). Russian dressing should be tangy not sweet (where's the Horse Radish and Chilli Sauce). This is a common mistake among many amateur cooks!