Rosy Applesauce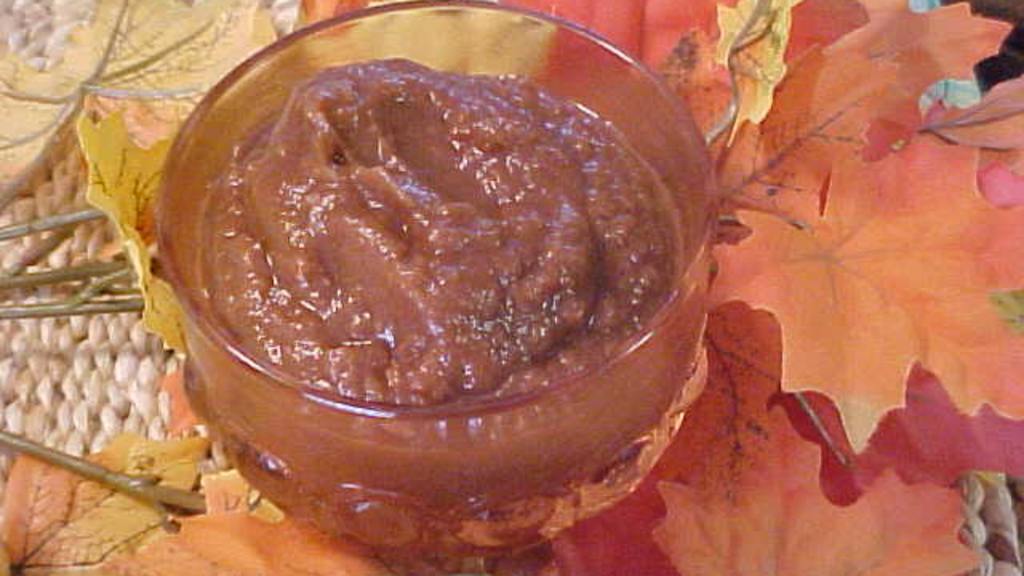 directions
Cut unpeeled but cored apples into chunks, place in large sauce pan.
Add 1/2 inch of water.
Stir in sugar, vanilla and cinnamon.
Heat to boiling, reduce to low and simmer, covered, until apples soften (about 30 min.) Press through a fine sieve or the fine disc of a food mill.
Taste and adjust seasoning.
Refrigerate.
Submit a Recipe Correction
Join The Conversation
I really enjoyed making this; it reminded me a lot of the applesauce my mom makes. I did it in the corckpot and then I did another batch on the stove. the crockpot version turned out better, but I don't know why. next time, I'll definitely take the time to peel the apples--I just used my handblender to puree everything, and it left sharp slivers of peel. (silly me...) thanks for a great recipe, Linda!

I like this recipe with papergodess' recommendation for the crockpot! The first batch, though, I wasn't happy with the peels even after the food processor. The next batch I peeled , and even though I left out the cinnamon stick, ROSY is nice. Mine, like always,even after lemon juice to try and stop it, turned way too dark for me. But that's just me, my husband cares not what the color is! I'm making another batch tonight!

Delicious applesauce-- made mine with Jonagold, Empire, and Cortland apples that we picked at an orchard last weekend. Love the fact that the peels can be incorporated-- more nutrients and less hassle. I took papergoddess' lead and cooked this in the crockpot overnight. I added 1 T lemon juice and instead of sugar, went with 3/4 c Splenda (we like it sweet). I didn't add any water at all, and I'm glad I didn't because there was enough lodged in the apples themselves to produce a great sauce consistency. It was lovely this morning with sour cream over whole wheat pancakes. (P.S. If you don't own an apple corer, by all means get one! It makes quick work of coring and rough chopping.)