Roggenbrot (Rye Bread)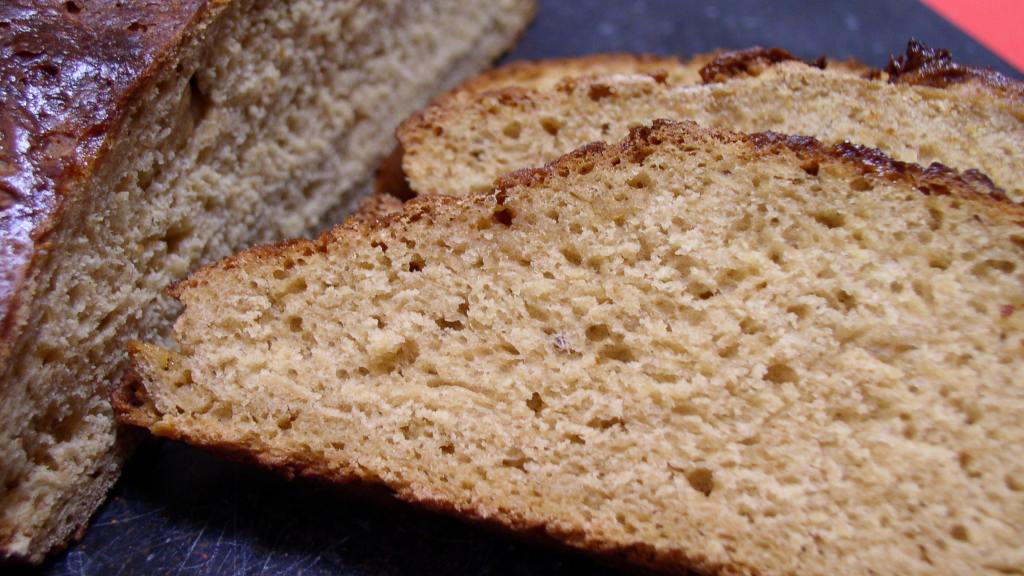 Ready In:

3hrs 35mins

Ingredients:

9
directions
Dissolve yeast in warm water.
In a large bowl combine milk, sugar, and salt.
Use a mixer to beat in molasses, butter, yeast mixture and 1 cup of rye flour.
Use a wooden spoon to mix in the remaining rye flour.
Add white flour by stirring until the dough is stiff enough to knead.
Knead 5 to 10 minutes, adding flour as needed.
If the dough sticks to your hands or the board add more flour.
Cover dough and let rise 1 1/2 hours or until double.
Punch down dough and divide to form 2 round loaves.
Let loaves rise on a greased baking sheet until double, about 1 1/2 hours.
Preheat oven to 375°F.
Bake for 30 to 35 minutes.
Makes 2 round loaves.
Join The Conversation
This is absolutely wonderful! I was concerned making it ( bread is new for me) but I like rye bread, and I wanted to try making some. I am glad I chose this recipe. It was easy to prepare ( I cheated and used my stand mixer) and it smelled delicious from the get-go. I did not add the caraway, although I might try that next time. I wanted to experience the flavor, and I am glad I did. The texture is FABULOUS. I love the heartiness of this bread. I also must add that I took this bread for others to try and got many complements. Thank you for sharing!

Awesome! The only changes I made were adding 1 TBS of caraway seed and swapping the sugar for slightly less honey, which is all I had on hand. Wonderful! I don't like fluffy, cloud-like bread. Save that texture for white breads and rolls. When I want rye or whole grain, I want hearty. This bread perfectly fits the bill. My husband loves rye, so I make several different versions to change it up. This is the first rye I've made that I personally love and would probably take even over my favorite whole wheat. It also responded perfectly during prep--I didn't have to cross my fingers and hope the dough would raise properly. Thanks for posting such a great recipe!

WOW! When you said dense I expected a rock but it had a great texture. It had body to it. The flavor was wunderbar! Like what we used to get in Germany. Only having 2 1/2 cups of rye flour I had to make the difference up with unbleached bread flour. I heeded another reviewer and used half the sugar. I also mixed all by hand. This is being served with a saurkraut soup to make a perfect supper on a damp, early spring night. I have to admit to cheating - I had to have a slice straight out of the oven. I know this bread will be one my hubby requests again and again. When I was first mixing the dough the molasses aroma reminded me of making gingerbread in my grandma's kitchen. Now that it is baked the house has such a wonderful aroma. All in all a wonderful baking and eating experience.