Roasted Red Snapper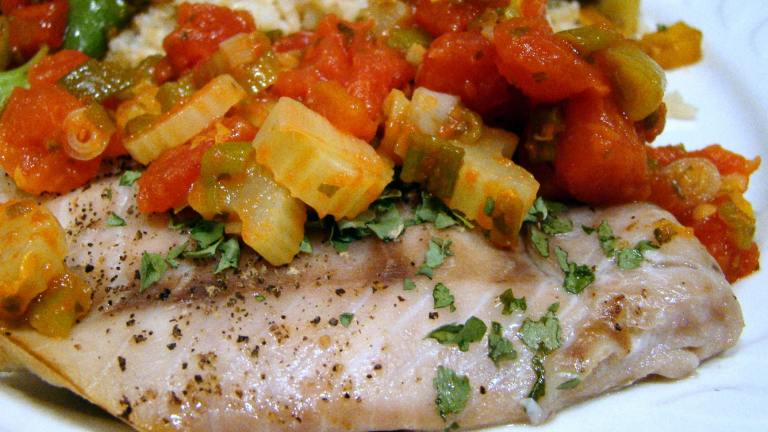 directions
Preheat oven 450.
Cut fish into 4 serving size portions.
Combine undrained tomatoes, green onions, celery, lemon juice, and oregano in a large skillet. Bring to boiling; reduce heat. Simmer, uncovered, about 15 minutes or until most of the liquid has evaporated.
Spray a 2 quart rectangular baking dish with cooking spray.
Place fish in baking dish, turning under any thin edges.
Sprinkle with the pepper and coriander.
Bake for 8 to 10 minutes or until fish flakes easily with a fork.
Transfer fish to individual serving plates.
Spoon sauce over fish.
Sprinkle feta cheese and olives over fish.
Submit a Recipe Correction
The red snapper was lovely, but we were not impressed witht he sauce, not sure what it was , we just didn't care for the flavour. Perhaps if I had used the feta and black olives it would have been better, my appologies I goofed and used the feta and black olives on the stir fry we were having with it, red face! got mixed up with the recipes !!. We did love the snapper.