Relajo (Salvadorean Red Chile Sauce)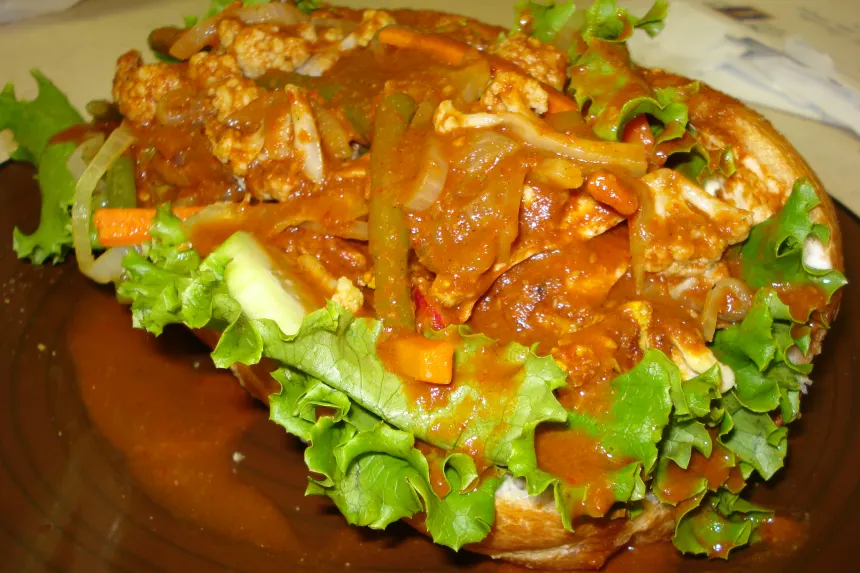 photo by cervantesbrandi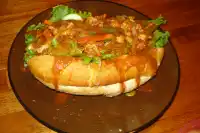 Ready In:

1hr 20mins

Ingredients:

11
directions
Place the chile ingredients in a medium size pot and cover with water. Bring the chiles and tomatoes to a boil, cover and continue boiling for 20 minutes.
Next, place the spice mix ingredients in a saute pan and toast on medium high heat stirring constantly. Make sure to keep everything moving so that the sesame seeds do not burn. Keep toasting the mixture for about 3 minutes until the sesame seeds turn golden brown. Remove the mixture from the heat and set aside to cool.
Once the chiles and tomatoes are cooked, remove from the heat and allow them to cool for about 15 minutes.
Working in two batches, place the chile ingredients in the blender with a half cup of the cooking liquid for each batch. Blend on high for 2 minutes.
Pour the blended chile into a large pan and set aside.
Next, pour the spice mix ingredients in the blender, with 1 cup of water. Blend on high for 5-8 minutes until the sesame seeds are completely blended and the liquid is smooth (may feel a little gritty but will not be chunky at all).
Next, pour the spice mix into the chile mix and bring the pot to a low boil over medium heat. Once the chile has boiled for 5 minutes add the margarine stirring to incorporate. Once the margarine is melted add the chicken and beef consomme powder and stir to incorporate.
Continue cooking the chile sauce on medium heat for an additional 10 minutes.
Note: The sauce prepared above would be for Salvadorean Tamales. Add an additional cup of water, 1/2 tsp of Worcestershire sauce and 1/4 tsp of celery salt when you add the consomme for the sauce that is served over Panes Rellenos. For Sopa de Pata, use the same ingredients for the Panes Rellenos but add another 6 cups of water and double the chile and spice mix recipe.
Reviews
Doesn't taste authentic, but is OK.<br/><br/>I know that there is dark chocolate in it. Also you're suppose to char the tomato, chiles, and an onion for this recipe. Also missing is roasted peanuts, black pepper, and some spices you cannot find outside of El Salvador. They also boil something that is caper-like and add it to sandwiches and stews.