Quick Fresh Sauerkraut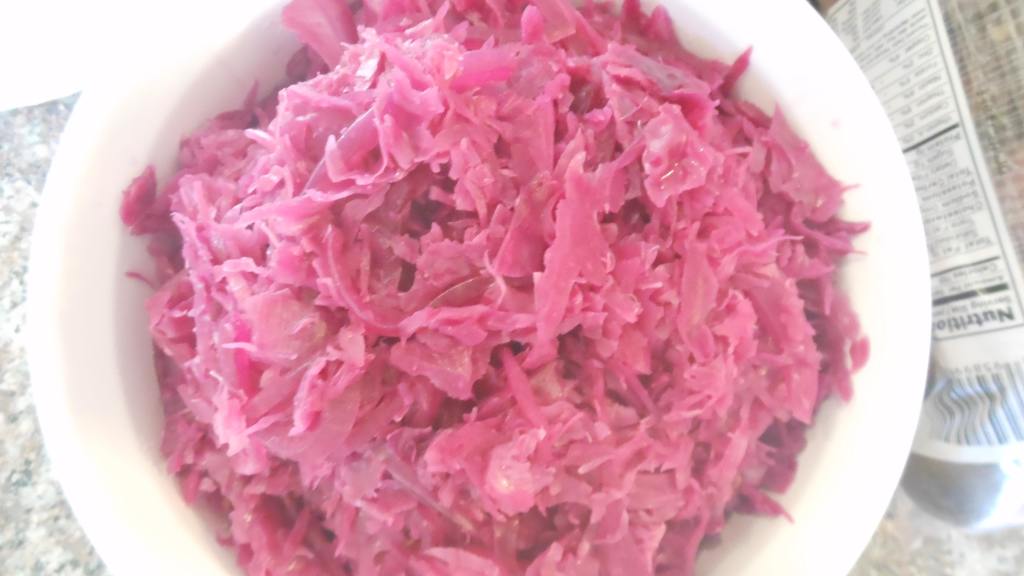 Ready In:

1hr

Ingredients:

8
directions
Heat oil in pan over medium-high heat and cook onion, stirring constantly, until it begins to soften and turn translucent.
Add cabbage, cider, vinegar, water, salt and caraway seeds and bring to a boil.
Cover, reduce heat, and simmer for approximately 30 to 45 minutes, until the cabbage is tender. Add a little water if it gets too dry.
This can be kept in the fridge for 2 weeks.
Join The Conversation
I just had an appendectomy and will be on strong antibiotics for 10 days. Apparently, antibiotics kill both bad and good bacteria and after you finish this treatment, it is recommended you take probiotic supplements or eat probiotic foods like yogurt and fermented foods like sauerkraut to help restore the good bacteria. Would this sauerkraut recipe classify as a "fermented' food or should I make a more traditional sauerkraut which I understand takes about 2 months?