Pumpkin and Tomato Soup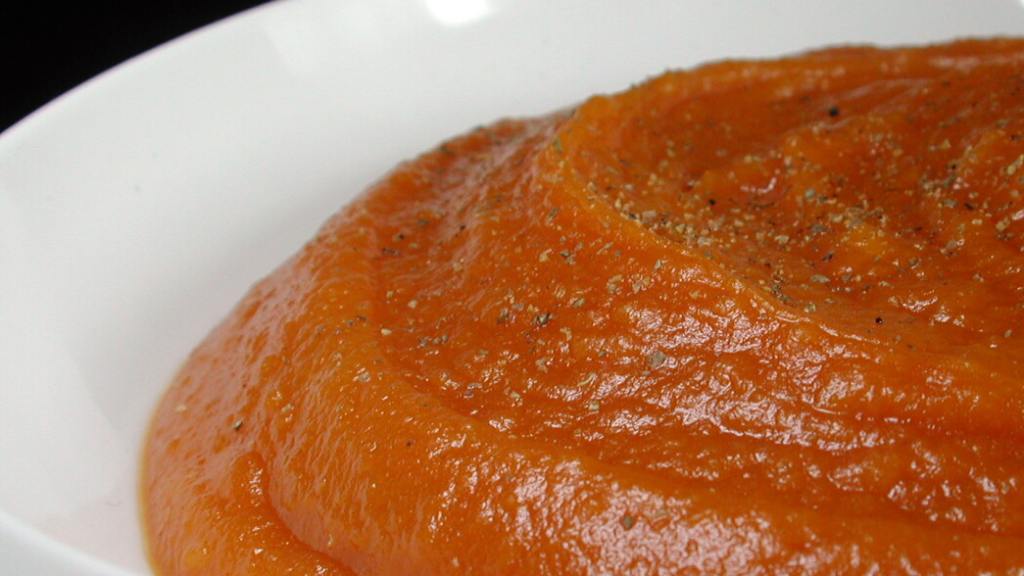 Ready In:

45mins

Ingredients:

8
directions
Peel and chop pumpkin.
In a large pot add pumpkin, and also all other ingredients, with the exception of the black pepper.
Bring the soup to the boil and simmer for approx 30 minutes or until pumpkin is tender.
Remove from the heat and puree soup until smooth in food procesor or blender, stir in black pepper and serve.
Join The Conversation
This was a very good soup, quickly put-together, and cooked while I was busy with other things. I made it for DHs lunches this week, but we've already finished most of it, glorious to have a nice cup of soup instead of tea or coffee! I wondered about the ginger, but its just quietly there in the background, adding a nice undertaste. I DID add a teaspoon of brown sugar, because of the tomato paste, just to take off that acid tang. Thanks for a very good recipe, Sarah :)

 

This was a very good soup, quickly put-together, and cooked while I was busy with other things. I made it for DHs lunches this week, but we've already finished most of it, glorious to have a nice cup of soup instead of tea or coffee! I wondered about the ginger, but its just quietly there in the background, adding a nice undertaste. I DID add a teaspoon of brown sugar, because of the tomato paste, just to take off that acid tang. Thanks for a very good recipe, Sarah :)