Wine & Honey Pizza Dough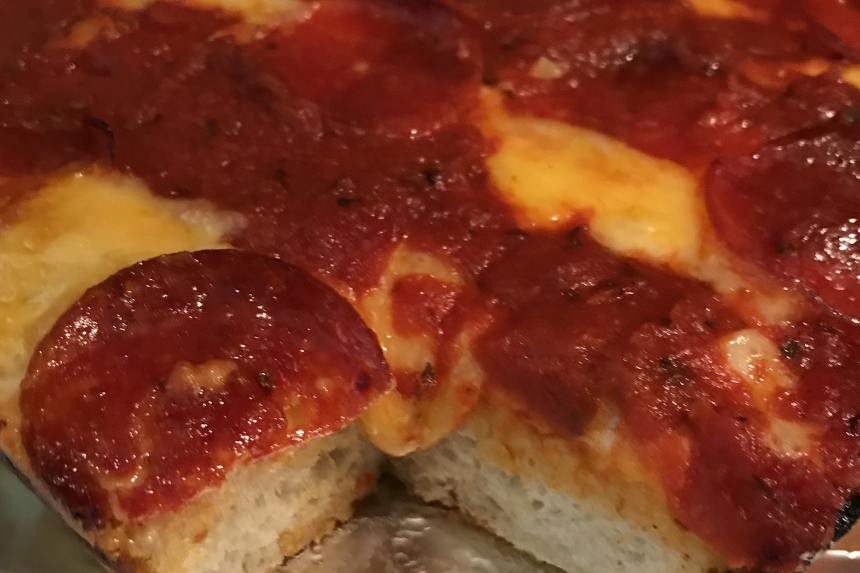 photo by gailanng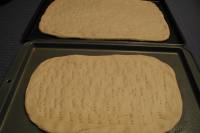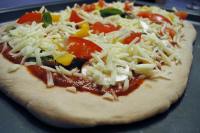 Ready In:

1hr

Ingredients:

9
directions
Dissolve yeast and sugar in the warm water and wine.
Let sit for approximately five minutes, until yeast bubbles.
Dissolve the salt in the 2 tablespoons of water.
Stir honey and oil into yeast mixture.
Stir in one cup of flour and mix with a wooden spoon until it forms a thin batter.
Stir in the salt and water mixture.
Add 2 cups of flour and stir until you can no longer mix in any more flour with the spoon.
Turn dough out onto a floured surface and knead for approximately 10 minutes, until the dough is smooth and shiny.
It may be a bit sticky, that's fine.
Spray a bowl with oil and place the dough in the bowl.
Spray the top of the dough with oil and cover with plastic wrap.
Allow the dough to rise for 45 minutes (or until doubled in volume) in a warm area.
***The more times you let the dough rise, the better it will be.
If you can, punch it down after the first rising and let it rise again.
Divide the dough into 4 pieces for individual pizzas, 2 pieces for small pizzas or leave as 1 piece for 1 large pizza.
Roll the dough out into rounds and let rest for 15 minutes.
Questions & Replies

Got a question?
Share it with the community!
Reviews
This recipe makes a very nice big puffy single and it was DELICIOUS! I like the reviews because they told me to bake at 450. However, I think I'll bake my crust first: 10 mins or so till lightly browned. I raised it twice, kneading it in between. I will make more and freeze them. This is soooo very wonderful to do! Thank you "caetb" for your wonderful recipe!

 

I was very skeptical to try this recipe but I went with the reviews and gave it a shot. Wow did it turn out good! I used it to make calzones. Usually when I make homemade dough it tastes like the yeast and is sometimes very tough. This dough cooked up wonderfully. It was crispy on the outside and nice and soft on the inside. It had a wonderful taste. It was the closest to pizza shop I have ever come. I used red wine even and it was fine. The dough was not pink as others have stated but it might depend on the type of red wine. I did let it rise twice as well as others had stated. It was easy to work with and just excellent! Will defenitely make again and again.

 

I made this using a REALLY old bottle of red wine I had in the fridge, so I had my doubts about how it would turn out. I shouldn't have worried. I mixed it up in my Kitchenaid. The texture was a little moist and sticky, but I tried not to worry about it since the recipe said not to. The red wine made the dough pink, btw. I put one half of the dough in the freezer to use for another meal. The dough had a nice wine-y taste (it was probably strong for me because my wine was so old). When I finally got around to making another pizza with the freezer dough, I noticed the flavors had blended even more and it was mellow and delicious. It came out superb. This will be made many times in my house.