Pink Bean Soup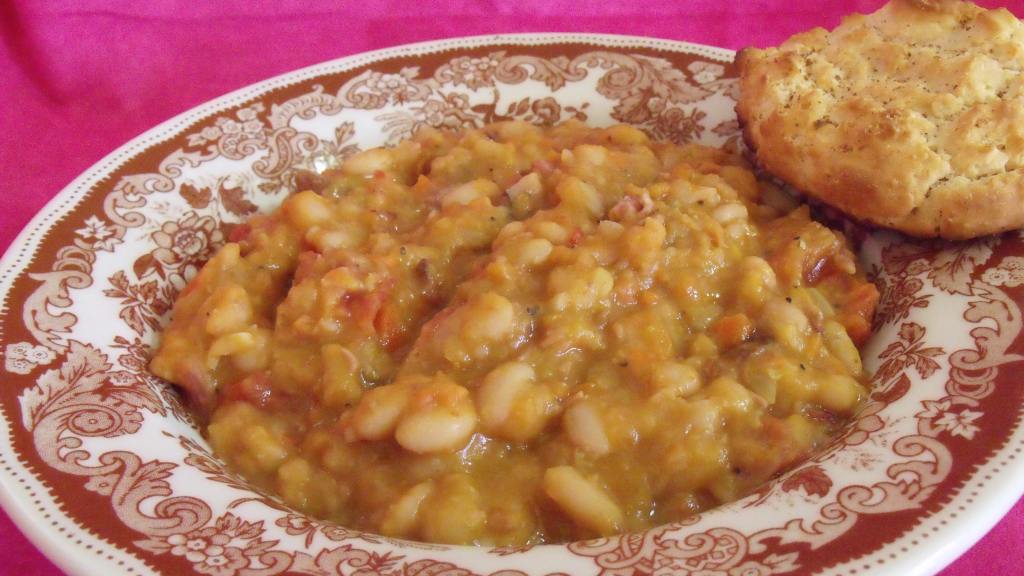 Ready In:

3hrs 20mins

Ingredients:

10
directions
Rinse the beans, checking for stones and debris.
Soak beans overnight.
Saute bacon until crisp, drain.
Add carrots, celery, onions and garlic to bacon grease.
Saute 5-10minutes.
Drain beans.
Put in bean soup pot along with carrots, celery, onions and garlic.
Add the cooked bacon.
Add the ham hock, tomato sauce and water.
Bring to a boil, turn the heat down and simmer for 2 1/2 hours until beans are soft.
Remove the ham hock and pull the meat from the bone.
Chop and return meat to the soup.
Remove 1/4th to 1/3rd of the beans, mash or puree.
Return to pot and simmer another 20-30 minutes, stirring occasionally.
Skim off unwanted grease.
Season with salt and pepper.
Serve.
Join The Conversation
Well...I made used these small pink beans for chili....they were the ones i had in my pantry......I boiled the beans......cooked bacon and ground beef....chopped an onion, squashed 2 cloves of garlic, added the salt, pepper, oregano, and added the chili seasonings.....I did not have a can of diced tomato, so I added 1 can of tomatoe sauce......too acidic.....so, I added 1/2 teaspoon baking soda. And 1/2 teaspoon cinnamon!! Omg.....very, very, yummy!!! The cinnamon gives it a little kick of flavor that you would not expect!!! Delishious!!!!