Pickled Greens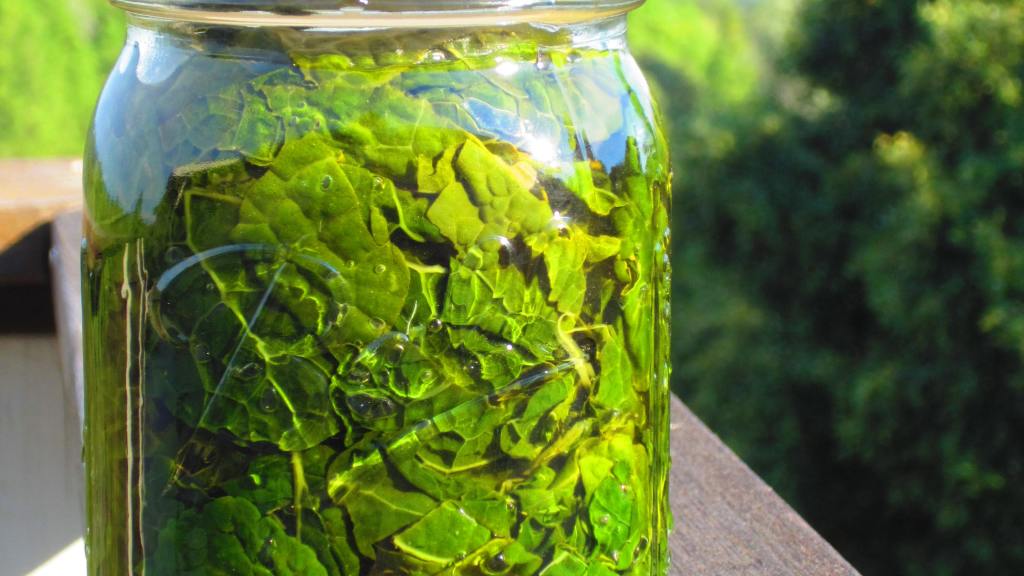 Ready In:

48hrs 15mins

Ingredients:

6
directions
Wash and spin-dry the greens and chop; combine the water, sugar, vinegar, salt and peppercorns in a large pot; bring to a boil, reduce heat and simmer 5 minutes.
Add the greens and cook, stirring, for 2 minutes; cool and pack in a 1 quart jar with a lid; refrigerate for 2 days before serving.
Join The Conversation
I'm not a "greens" girl - this was given to me as a challenge - and these were good. I used mustard greens, which I have never had or bought before. I went the sugar route instead of the splenda. The "pickle" juice was pretty good - opening the door to other possibilities - just for fun. Herkimer - I have some with your name on them! :)

Unique and tasty. I have been snacking on this all week. Used two different kinds of kale, to make the texture interesting. Every once in a while I get a whole peppercorn in my mouth- it's like a pepper explosion, which I like. Next time I will probably cut back on the amount of sugar as it is a tad bit too sweet for my taste. Thanks for posting this!

This is a terrific unusual way to serve greens! Mine actually got pickled for more like 2 weeks than 2 days, and it turned out great. I used organic rainbow chard- next time I will use a firmer green like kale, as the chard turned out a bit soggy, but the flavor was great! I used sucanat instead of sugar and knocked down the quanity a bit and I used red wine vinegar for the vinegar. The sweet and sour combo is great and I think the peppercorns are a phenomenal touch. I will make these often to keep a very healthy snack or side that keeps well on-hand in the fridge. We served with Tom Douglas's Blueberry Corn Relish #40147 and Esau's Pottage #33490- great dinner!