Pickled Apples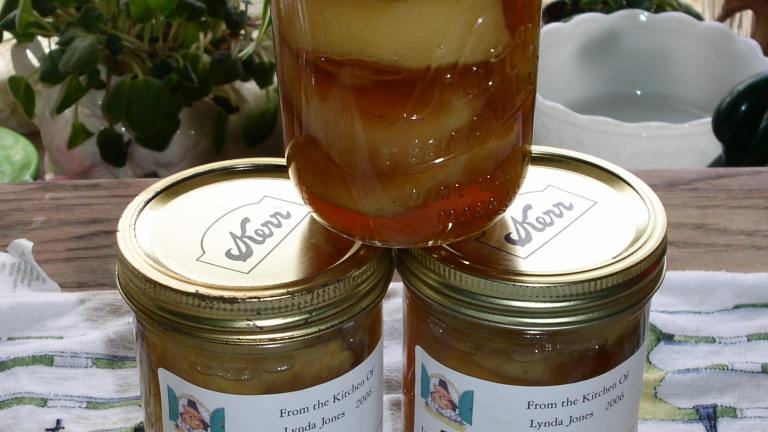 directions
Take ripe, hard, sweet apples.
Peel evenly, and if the apples are perfect leave them whole, otherwise cut into quarters.
To a peck of apples take about two quarts of vinegar and four pounds of sugar, half an ounce of mace, half an ounce of cloves and the same amount of allspice, all unground, one teaspoonful of mustard seed, a few pepper grains and a little salt. Heat the vinegar and sugar together until it boils, skim well, put the spices into a thin muslin bag and add to the vinegar, then put in the apples.
Place over the fire, and stew slowly until the apples are soft. Then take out the apples, let the vinegar boil down and pour over the fruit; cover and put away.
Submit a Recipe Correction
These turned out absolutely delicious. Recipe didn't specify which kind of vinegar to use so I used what was on hand good ol fashioned cider vinegar. Because I wanted to preserve these for later use I used pint jars, and processed in a water bath for 10 minutes. See picture. What didn't fit into jars was eaten to darned fast to get pic of them. Thank You so much for sharing this recipe.