Pecan Sticky Buns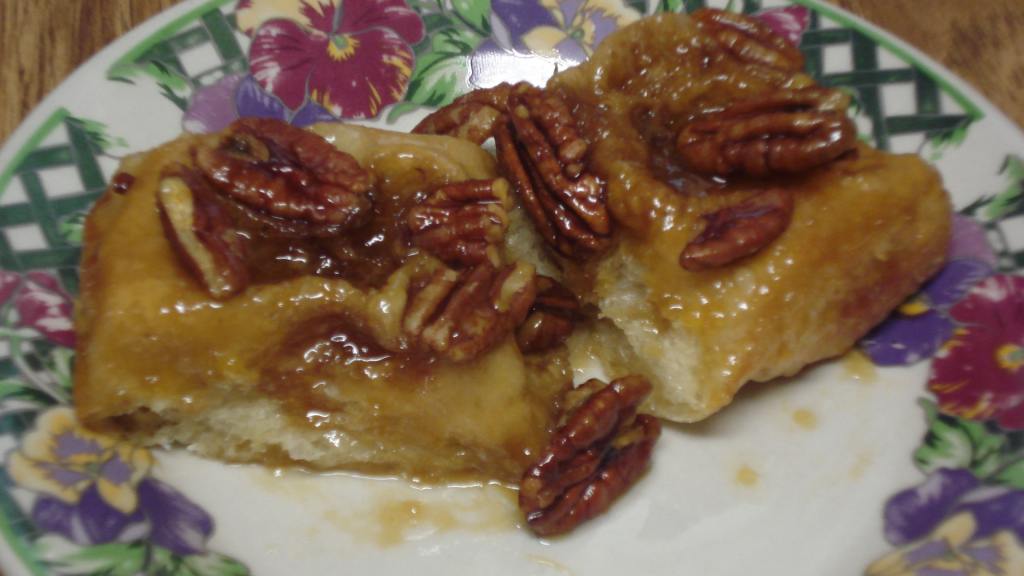 Ready In:

40mins

Ingredients:

5
directions
Lightly butter a 13 x 9 inch baking pan.
Sprinkle pecan halves evenly over bottom of pan.
Place the 24 frozen bread dough balls over the pecans.
Sprinkle brown sugar over bread dough balls.
Sprinkle the butterscotch pudding mix (dry) over the brown sugar.
MAKE SURE YOU DO NOT USE INSTANT PUDDING MIX.
MUST BE COOK AND SERVE.
I'VE TRIED THE INSTANT AND IT DOES NOT WORK.
Cover with wax paper and a kitchen towel.
Set out on the counter, covered overnight (8 hours).
It will thaw and rise.
After 8 hours, remove the towel and wax paper.
Pour the 1 stick melted margarine over the risen dough balls.
Bake at 350 degrees for 20-30 minutes.
Immediately invert on a baking sheet, leaving the baking pan on top of the rolls for about 15 minutes.
This keeps the syrup warm and allows it to seep between the roll.
Remove the baking dish and enjoy.
Tastes best when eaten warm.
(Time does not include the rising time).