Pan Seared Halibut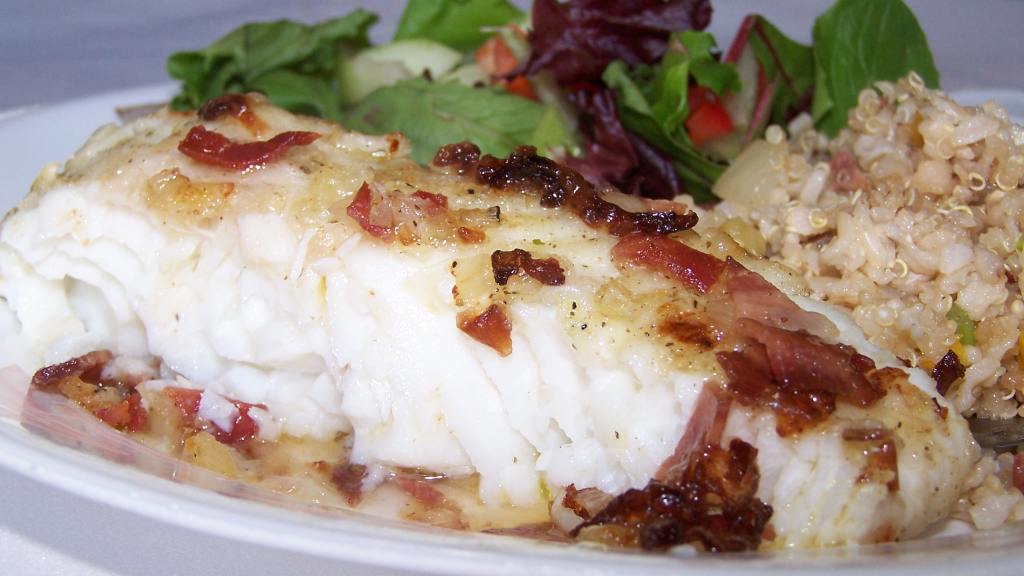 Ready In:

25mins

Ingredients:

8
directions
Preheat oven to 350 degrees.
Wash fillet and towel dry of moisture.
Mix cornstarch, seasoned salt, sugar. Coat the halibut with the mixture.
In a saute pan that is oven safe heat olive oil and butter over medium high heat.
Pan sear for 3 minutes on one side flip add shallots and bacon and baste with some of the butter/oil from the bottom of the pan. Sear for 3 more minutes. Continue basting with the oil/butter mixture. Transfer the pan to the oven and finish cooking for about another 6 to 8 minutes.
Join The Conversation
I was skeptical about this recipe at first but I tried it and it's simple and very good. I didn't have Season Salt so I used Spike seasoning instead. It was perfect! I cut back on the oil and skipped the butter to make it more reasonable in terms of fat grams. Even without the butter/oil sauce, halibut turned out moist and flavorful.

This was great! I've found it a little tricky to locate a good recipe for seared halibut so was happy to come across this one. The only small adjustment I made was adding more of everything (while still serving two people) since we like to have extra sauce for dipping. Beautiful brown and tasty on the outside and white and flaky on the inside. Thanks for posting, will surely make it again.