One Minute Flax Muffin - Low Carb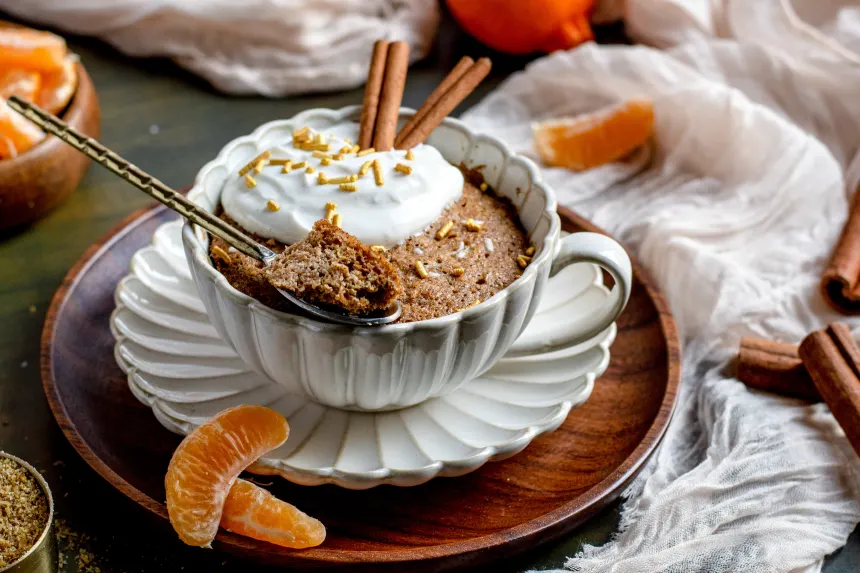 photo by A Marsteller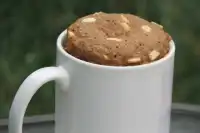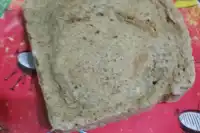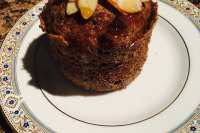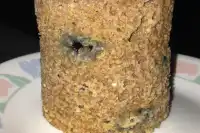 Ready In:

3mins

Ingredients:

6

Serves:

1
directions
Mix all ingredients in a coffee mug.
Micorowave for one minute on high.
If using frozen berries, microwave for 1:30 on high.
Smooth on some butter and enjoy!
It will be moist at first, but as the muffin cools it goes away.
Questions & Replies

Tweaks
I substitute 1 tbs of the ground flaxmeal for 1 tbs unsweetened cocoa powder. This provides some chocolate flavor and improves texture and coloring of the muffin. I then microwave in a straight mug so the muffin comes out cylinder shaped. Allow to cool and slice cylinder into 4 rounds (or more, depending on the height/depth of mug and thickness of slices) to create "sandwiches" by putting peanut butter between 2 rounds. Sometimes I roll the exposed ends in semi-sweet mini morsels. Other times I put whipped cream between the layers, with or without mini morsels, and freeze for an "ice cream sandwich." YUMMY

 

Made it this morning for breakfast. It actually was pretty good! Tried to make a Cinnabon inspired muffin. :) Mixed all the dry ingredients together first (flaxseed, baking powder, cinnamon, nutmeg, pumpkin pie spice) then mixed separately melted coconut oil, egg, dash of vanilla - mixed into dry ingredients. then added a little maple syrup as a sweetner and 1/2 diced apple (microwaved so they were a little less liquidy). Then I added a little more flaxseed meal and baking powder, (because I was concerned about the added wet ingredients while following the original measurements). I was surprised on how good it was for my first low carb muffin and for only taking a few minutes to make. Will try again with maybe pumpkin puree or a chocolate/almond butter muffin - bet it would be good too!

 

I have been eating this for quite a while now and love it! The original recipe came from atkins.com. It calls for a pat of butter instead of oil, but I doubt that matters. I omit the sweetner. Try topping with a fried egg, or poached. Top with sugar free syrup. Very, very good. Lots of really good variations posted here.

 
RECIPE SUBMITTED BY
I am a work-at-home mom aspiring artist. I cook for my husband and four year old daughter. Over the last year I have had to cut out caffeine, chocolate, refined grains and sugar. So I have been focusing on healthy foods and I hope to lead a good example for my little one. A few months ago I found out that I have an intolerance to wheat and bovine dairy, so I am always on the look out for dairy free and wheat/gluten free recipes. (Update 2009 - It is no longer thought that I have issues with wheat. So I now use wheat flour in my cooking, but I try not to consume too much of it. I am however still lactose intollerant and so is my daughter.) Also I am currently dabbling with a semi-vegetarian diet and doing a bit of low carb. Though cooking has been a bit of a challenge with all the dietary restraints, I have been feeling great. So I plan to keep up with this. My family maintains an omni diet, but I don't mind it at all. The main focus on food for us is health and enjoyment. :)
View Full Profile