Old Spaghetti Factory Original Clam Sauce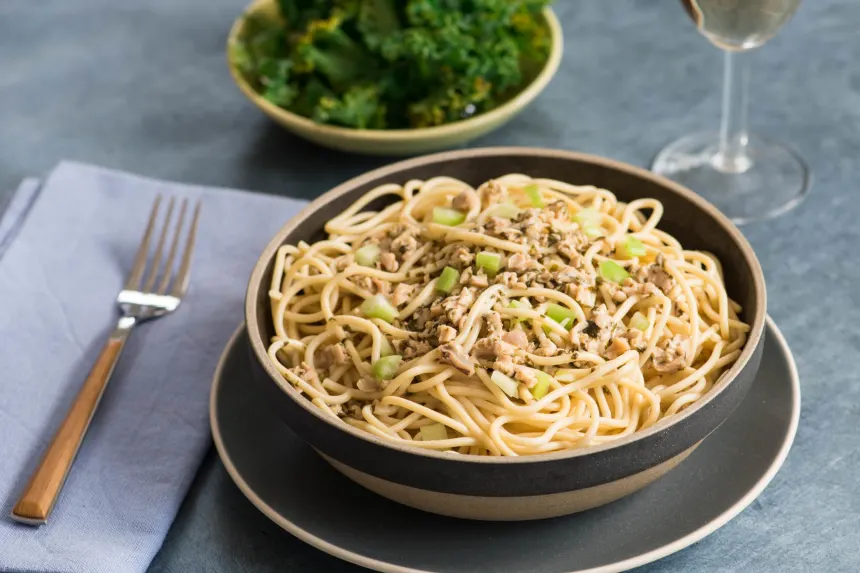 photo by Robin and Sue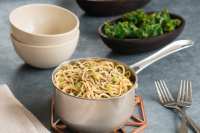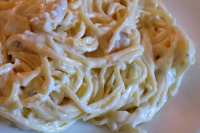 Ready In:

20mins

Ingredients:

9
directions
Combine butter, garlic, onion and celery in a saucepan.
Braise over medium-low heat until tender but not brown.
Add the flour, and mix to make a roux.
Drain clams, reserving juice.
In a separate saucepan, combine clam juice, half-and-half, thyme and salt.
Heat until just below boiling.
Add to roux, and cook until sauce thickens.
Add clams, stirring gently to mix through out the sauce.
Serve over noodles.
Reviews
I have the ORIGINAL Old Spaghetti Factory Clam Sauce Recipe that was printed on their paper place mats when they first opened in the late 60's - early 70's. I cut it out and still use it. The differences are as follows:<br/><br/>2 - 8 oz. cans of chopped clams with liquid<br/>4 - TBL Flour<br/>2 - tsp. salt<br/>1/2 - tsp. thyme<br/>1/2 tsp. white pepper<br/>Also, the celery should be peeled on the outside (remove "strings") and chopped fine<br/><br/>All other directions are the same. The white pepper adds so much to the flavor and peeling the celery cooks it without "pulp" remaining in the cooked sauce. I like their "Original" recipe better than what I get today at the Old Spaghetti Factory. Even so, I like to add additional clams and garlic. This has become my House Specialty and I have to make double or triple recipe so I can send some home with my guests. Enjoy! Judy N. Vancouver, WA

 

I used Cheetaah's tweaks with the OSF recipe from the placemats. Here are a few tweaks I made: Sauteed the veggies until they were soft with the butter. I then out it in the blender to make it all smooth, put it back on the stove and added the flour to make the roux. I used heavy whipping cream and whole milk (about half and half). Didn't have any ground thyme so I used fresh thyme and let it steep in the mixture of clam juice, whipping cream, salt, white pepper and milk. Let it steep to enhance the flavor of the thyme leaves. Strained out the thyme leaves and added to the roux mixture. Let it thicken by heating slowly to not burn the milk/cream mixture. I did add a little Franck's hot sauce to add a little kick to it, but not too much. I did the browned butter and mizithra broccoli as well to accompany on the side! It was as good if not better than OSF!! Thanks Cheetaah for the additional tweaks...it truly is as good as the original! Keys are to blend the onion, celery and garlic mixture to make a smooth paste. That way there are no chunks!