Old-Fashioned Bread and Celery Dressing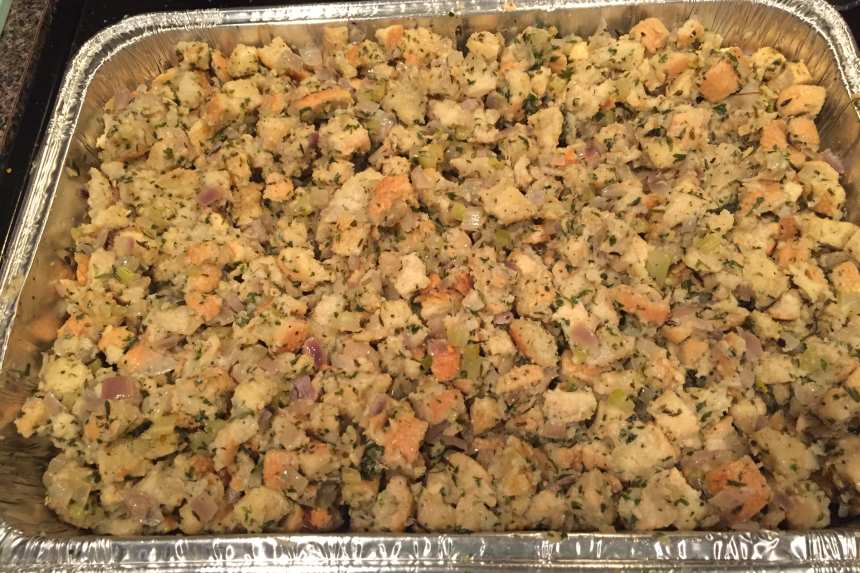 photo by Janelle P.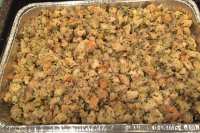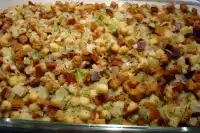 Ready In:

1hr 15mins

Ingredients:

11
directions
Combine ingredients by tossing lightly and place in an oblong baking pan.
Cover with foil and bake 45 minutes.
Uncover and bake 15 minutes more.
Reviews
This was really good. I loved the fresh herbs. Like another reviewer, mine turned out very moist, some might think overly moist, but I like it that way, so I was happy with it. The only change I made was to add an egg to it, just because that's how I always make my dressing. Thanks Sue for a very tasty recipe!!

 

I used this for Thanksgiving meal 2009. It was disappointing because it turned out soggy. My breadcrumbs were probably not dry enough so I shouldn't have added all the liquid. Experienced dressing makers probably would have been able to tell, I'm sure. I'm going to try again because I love the fresh herbs. Next time I'll hold the liquid.

 

Great way to do stuffing! I used a packaged bread cube in one dish and homemade soft bread stuffing in another. My guest could not decide which was better. The homemade cube was a softer and more moist dressing, the onions and celery really crunched! The other was just like my family favorite. Delicious!

 

I never use an actual recipe but looks like a great base recipe to start with. For those complaining about sogginess the issue could be multiple things like using a smaller pan or not drying out your fresh bread cubes long enough. I cut the night before and then dried in the oven at lowest temperature until they feel like croutons. This isn't Stove Top so it will not have the same amount of "moisture" before cooking. You want the mixture to all be completely tossed before putting in baking pan . I used diced red onions and celery. Softened them up on medium low heat and added freshly minced rosemary, s&up, parsley, and Herbs de Province. Made my chicken stock from a refrigerated chicken base which I added to boiling water and fresh sage .....going to wait and see but this was it before popping into oven at 350* (took a guess)

 
Tweaks
This too is very similiar to my Grandmother's recipe, and we all still make it. Except, I cook the giblets, grind w/old fashion meat grinder and add to the dressing for wonderful flavor. Instead of broth, I use the stock that i cooked the giblets in, adding celery, carrot onion (whole chunks) to the water. I also stuff the bird and what is left, I cook in a casserole on the side.

 
RECIPE SUBMITTED BY
I am a longtime member since 2002. While I have many recipes here, most of my current recipes are on my food blog at palatablepastime.com I may occasionally post something extra I have here. If you have questions, you can always contact me at contact@palatablepastime.com
View Full Profile