O'charley's Caramel Pie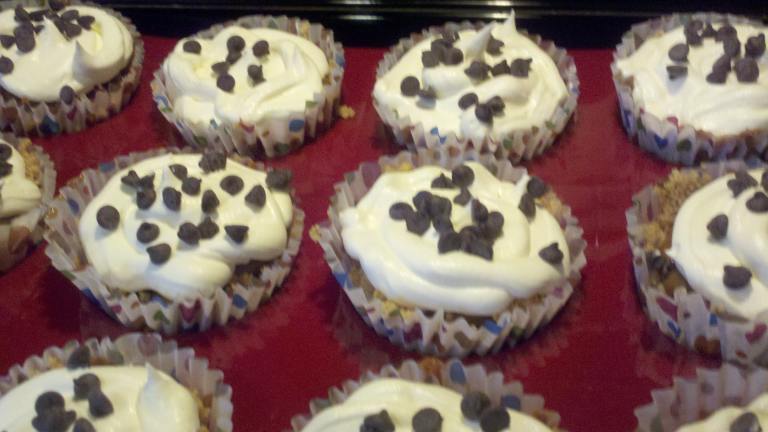 This is a CopyKat.com recipe of O'Charley's Caramel Pie. It tastes exactly like it! Delicious and VERY rich! (cook time includes cool down time). Edited 9/22/06 to change cooking method (cooking milk instead of boiling cans.)
Ready In:

3hrs 5mins

Serves:

Yields:

Units:
directions
Cook sweetened condensed milk in a 1 qt slow cooker (dip size) for 6-7 hours or until mixture is the color of peanut butter, stirring with a wire whisk every 30 minutes.
Pour into pie crust.
Chill.
Top with cool whip.
If using nuts, sprinkle over top of cool whip.
Enjoy!
Submit a Recipe Correction
RECIPE MADE WITH LOVE BY
"This is a CopyKat.com recipe of O'Charley's Caramel Pie. It tastes exactly like it! Delicious and VERY rich! (cook time includes cool down time). Edited 9/22/06 to change cooking method (cooking milk instead of boiling cans.)"
Ok let's settle this. It IS possible to make this caramel/dulce de Leche in a pot with boiling water, the old fashioned way. It requires two things: patience and brains. You have to have both to both to pull this off without scalding yourself or your family members. This WILL work if you follow this: put the cans in a large pot of boiling water. At least a few inches over the top of the cans. Cover the pot (I used my canning pot) and let boil for 3 hours. Check periodically to make sure the water level stays a few inches above the tops of the cans. Remove the cans after 3 hours. Place the cans in the fridge for an hour. Leave the alone. Go do your taxes. Take a nap. Play candy crush. Be. Patient. Once the cans are cooled, remove the lids to reveal glorious, rich caramel (or whatever you want to call it). If you follow these instructions you will have your own cans of caramely goodness at the ready. And you will walk away unscalded and with all of your appendages intact, assuming you had them to start with. (Hopping off my soapbox) Great recipe, extremely easy send delish!!

Have been meaning to make this for years, but I never wanted to boil the cans. However, I read an article yesterday that suggesting the use of a crockpot. So before I went to bed, I put two cans (minus the paper) in a crockpot and covered with water by an inch. I put the crockpot on low and let it go for eight hours while I slept. When I got up, I turned off the crock pot and then let the water cool for an hour or so. Then I took tongs and pulled out the cans and put them on the counter for half an hour. Opened them and poured them in a bowl. Couldn't be easier! I whipped the caramel because I read on another site that they do that and then freeze the pies (and possibly serve them frozen). The taste of the caramel was amazing...it is in the freezer now for serving tonight!

Haven't made this yet, but I'm just posting directions on caramelizing consensed milk from a 1990 Eagle Brand cookbook SIMPLY DELICIOUS DESSERTS WITH EAGLE BRAND SWEETENED CONDENSED MILK. I think this should solve the problem for everyone. To Caramelize sweetened condensed milk: Oven method; Pour 1 can sweetened condensed milk into 9 inch pie plate. Cover with foil; place in larger shallow pan. Fill larger pan with hot water. Bake at 425 degrees for 1 1/2 hours or until thick and caramel colored. Beat until smooth. Stovetop Method: Pour 1 can condensed milk into top of double boiler; place over boiling water. Over low heat, simmer 1 to 1 1/2 hours or until thick and caramel colored. Beat until smooth. Microwave Method: Pour 1 can condensed milk into 2 quart glass measure. cook on 50 % power (medium) for 4 minutes, stirring briskly every 2 minutes until smooth. cook on 30% power (medium-low) 12-18 minutes ot until very thick and caramel colored, stirring briskly every 2 minutes until smooth.

FYI: I heeded people's warnings about making the caramel the safe way by going to the EagleBrand website and I just WASTED 2 hours of my life trying to make caramel via the oven. DO NOT do it that way! It did not turn out at all and I even left it in there for longer than the directions said. Stick to the old-fashioned way of doing it--boil that bad boy for three hours. It always turns out that way.