Northwest Harvest Gold Soup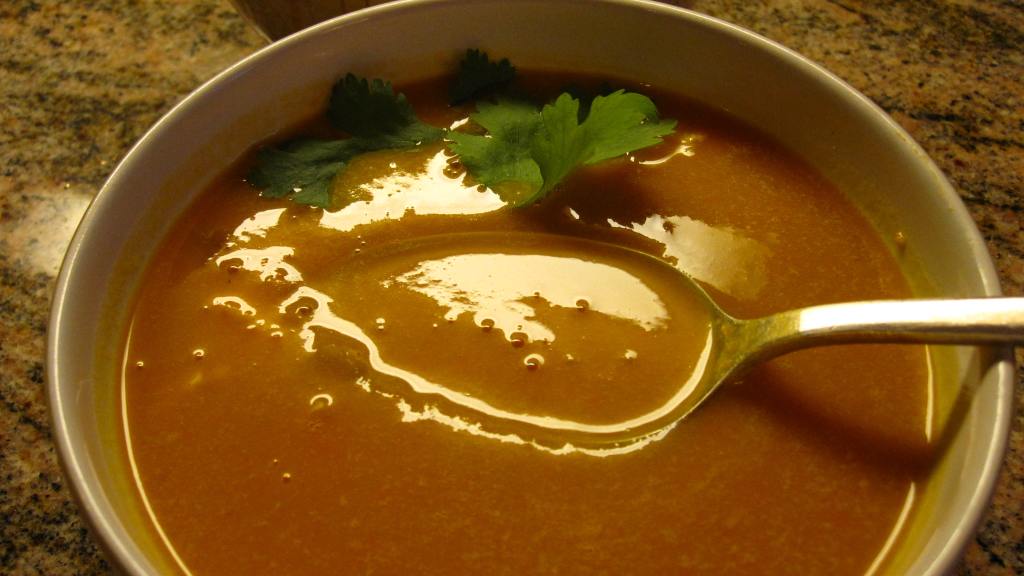 Ready In:

1hr 30mins

Ingredients:

20
directions
SOUP.
Chop onions, peel and slice carrots, place in a large pot and saute for 5 minutes in olive oil.
Add chicken and beef broth, garlic, and seasonings, cook over medium low heat for 30 minutes or until carrots are tender.
While the soup is cooking, cut squash in half, clean out seeds, place in a plastic bag and steam in the microwave for 10 minutes, or until soft.
Once the carrots are tender, scrape the steamed squash into the soup and stir.
Remove soup from heat and pour into blender container,about 1/2 full. Blend for 1 minute, pour back into pot, repeat a couple of times, this will make the soup mostly smooth but with a little texture.
Return all soup to the pot, add coconut milk, apple juice and tabasco sauce, taste for seasoning and add any additions you'd like. Simmer over medium low heat cook for 10 minutes.
OPTIONAL CHICKEN BREAST.
While the soup is cooking, season the chicken breast halves with salt, pepper and garlic powder and saute in Olive oil, brown lightly on both sides cover and cook until done.
Remove chicken from the pan, deglaze the pan with liquid from the soup and add back into the soup pot.
For soup with chicken, small dice the chicken breast and place a small amount in each bowl and spoon soup over the top.