New Mexican Posole Rojo With Freshly Ground Chile Powder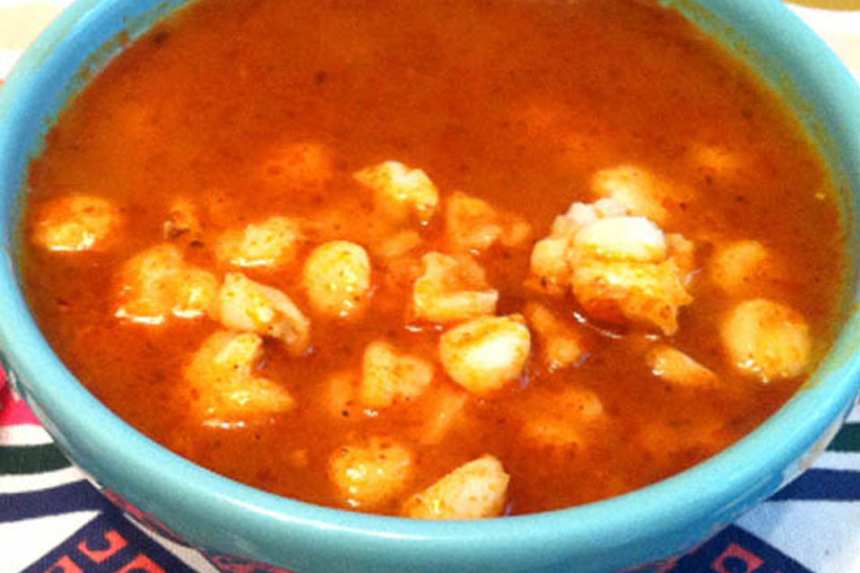 photo by Raw Spice Bar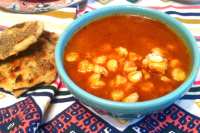 Ready In:

3hrs 30mins

Ingredients:

3
directions
Brown the meat:

1. Bring meat to room temperature. Pat meat dry to remove all excess liquid, generously salt.
2. Heat vegetable oil in a Dutch oven or pot over medium high heat, until the oil is near smoking. Add and sear the meat, until well browned on each side. Try not to move the meat while it's searing. Remove meat from pot and set aside.

Layer the aromatics:

1. Add 1 tablespoon vegetable oil to dutch oven over medium heat.
2. Add chopped onions, scraping up the brown bits into the mix. Allow onions to begin to brown, about 10 minutes.
3. Add minced garlic and cook until fragrant, about 3 minutes. Add RawspiceBar's Ground Chiles and Posole Spices in thirds until fragrant, about 5 minutes.
4. Increase heat to medium. Add chopped tomatoes (juice removed) and let brown, about 5 minutes. Add vegetable oil as needed to keep contents moist.
5. Add reserved tomato juice and sugar (or honey) & combine. Reduce heat to medium-low and simmer.

Braise & simmer:

1. Add seared meat back to pot. Cover and put in conventional oven at 275 degrees Fahrenheit. Allow to braise for 2 hours until meat is fork tender.
2. When tender, remove posole from Dutch oven and temporarily remove meat. Chop meat into bite size pieces, about 1 inch each, set aside.
3. Puree pot contents into a sauce with an immersion blender (or leave chunky, if preferred).
4. Add chicken stock and bring to a simmer. Add canned hominy (or garbanzo beans) and chopped meat back to the pot and allow to cook for another 40-50 minutes on stovetop over medium-low heat until hominy is softened (if using dried hominy or garbanzo beans, soak over night first).
Reviews
Have any thoughts about this recipe?
Share it with the community!