Natural Remedy for Colds & Infections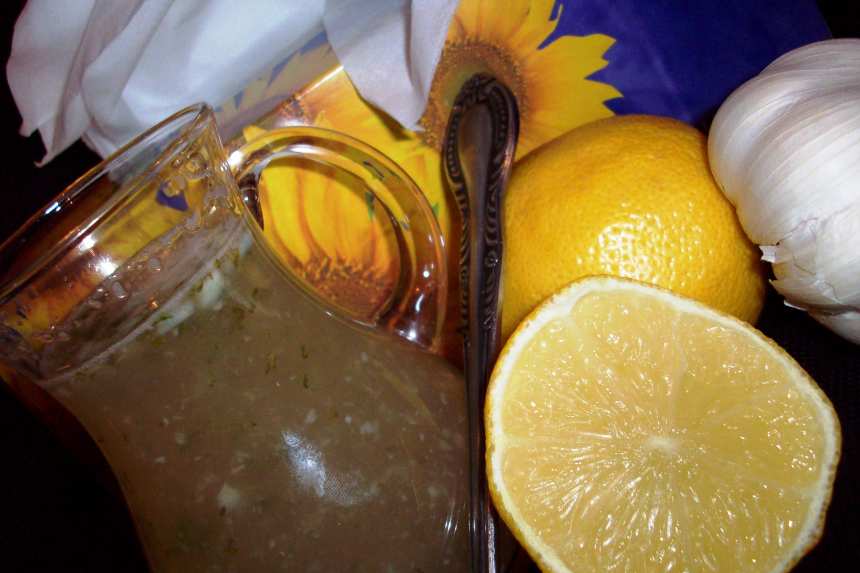 photo by Tisme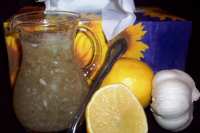 Ready In:

10mins

Ingredients:

4
directions
Mix altogether and allow to cool.
Add juice of 1 lemon (optional).
Take 1-2 Tablespoons either neat, or if preferred, dilute with boiled water, 3-4 times a day.
Good to take at first sign of a cold, sore throat, sinus etc.
Continue taking for a few days.
Keep in a glass jug or container in the fridge.
Questions & Replies

Got a question?
Share it with the community!
Reviews
Terrific natural remedy! Garlic is a powerful natural antibacterial and cider vingar and honey are also reknowned for their germ-busting qualities. Honey is actually highly antiseptic- no germs can survive in honey for more than a few hours. In any case, this worked great! I was coming down with the begining symptoms of what I could tell would be a terrible flu-like cold. After a couple days of taking a couple spoonfuls of this daily- Gone! Completely! I feel great; no sniffles, no cough, no sore muscles. This actually does not taste as bad as you might think it might. It has enough honey in it and I added 1 Tbs lemon juice so it does not taste like you're knawing on a clove of raw garlic, or taking shots of cider vinegar. I prefered it neat- I do hate watered down flavors and the acidity of this felt nice on my sore throat (sort of like drinking OJ when you are sick) and the honey soothed it. This is a remedy I will come back to again and again when I start feeling like I'm coming down with something. It worked wonders!!

 

So far so good Jen. DD came home with the worst cold tonight after a weekend away and had no voice at all. I made this for her and only hours later she is on the improve (although her not speaking was not a bad thing.... lol) She said she felt much better after taking it. Although she did not give a 5 star rating on the taste......... lol she said it was good stuff and it seems to be working only a few hours later! Thanks Jen another great recipe from you.

 

HOW do I rate this? If have a cold or flu...DO NOT MISS!!! Drank two tbsp three times a day! Don't know HOW, but sent colf/flu away! Used 4 cloves garlic, doubled the batch, TRUE! Have been crook (ill) for along time too! Open the shoot, down the hatch for me! Interesting, different recipe! For those who are about to try! Don't even wonder why! Not the most vile taste you will know! Just honestly...IT WORKS!!! So have a go!