Mussels in Wine Broth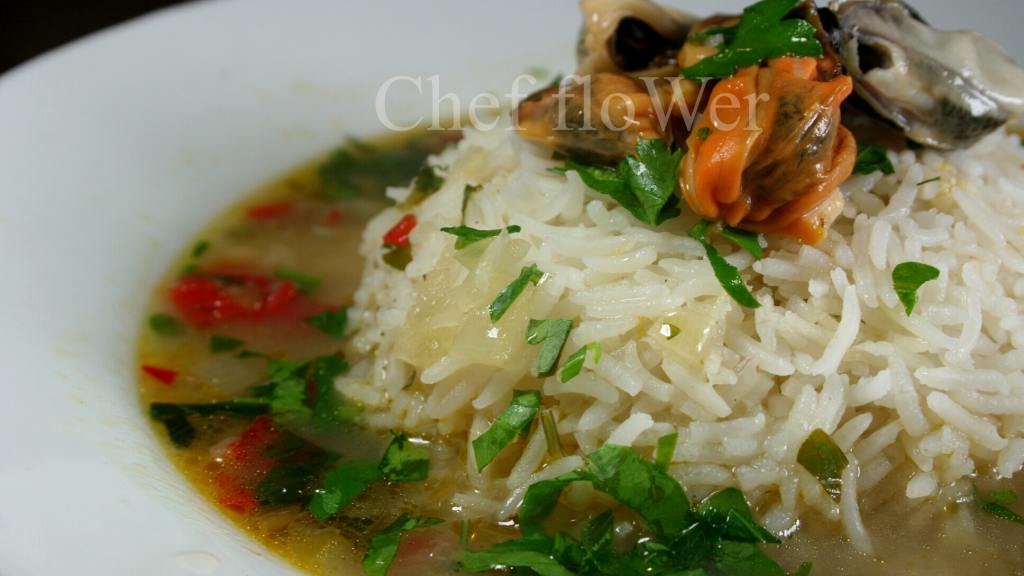 Ready In:

25mins

Serves:

Units:
Nutrition Information
directions
Just before cooking ~.
Give the mussels a good scrub and rinse to remove any excess grit, make sure that they have already had their beards trimmed (if not then trim the beards with a pair of sharp scissors.) The mussels should be firmly closed. If any are open, give them a tap and see if they close. If they do not close, discard them.
Using a large pot, melt the butter over a low heat. Add the shallots, garlic, chilie, and salt (optional.) Cook gently until the onions, garlic and chilie are softened. This could take up to 5 minutes or more. Be careful to watch closely at this stage making sure the butter or the onions do not start to brown. They must be translucent.
Add the wine and zest and increase the heat. Boil until reduced by half. Doing this makes a rich broth. Add the mussels and season lightly with pepper. Stir and then cover the pot with a lid.
After 2 minutes check the dish. Remove the mussels that have opened and transfer to serving bowl. Keep cooking the mussels in the pot still at a boil, removing them as they open. If there are any mussels that will not open discard them.
Pour the broth over the bowl of mussels, sprinkle the dish with chopped parsley.
Serve mussels in separate bowls with a good serving of broth, a wedge of lemon and a slice of thick crusty bread.
NOTES.
When you get the mussels home, remove them from any plastic and place the mussels in a bowl (this helps them to breathe.) Cover them with a clean, damp tea towel or cloth and refrigerate. Kept this way they should keep for two days.
Submit a Recipe Correction
Join The Conversation
Outstanding! I double the serving and it was perfect for our family. Only thing I substitute was I used alcohol free white wine (I don't drink). The broth was excellent and the instructions were wonderful. I really liked your note at the end, I had no idea on how to store mussels properly. Since I have Mediterranean blood I love using my hands to eat any food, so I didn't have a problem eating the mussels. However hubby he isn't really a hands on person when it comes to food. So I served his differently, I scooped up a bowl of steam rice, then poured the broth around the rice and served the mussels (without shell) on top of the rice. Thanks Tisme for a wonderful recipe, will be making this one again.

Yum Yum Yum Yum Yum etc etc! I love this!!!! I can eat the whole 1kg of mussels on my own with some crusty bread! I sometimes add lemomgrass finely chopped instead of the zest, a tsp of fresh minced ginger (at the shallot, garlic stage) and some fresh chopped cilantro instead of parsley (about 1 tbs, not too much to overpower). Thank you for posting!