Mixed Berry Winter Jam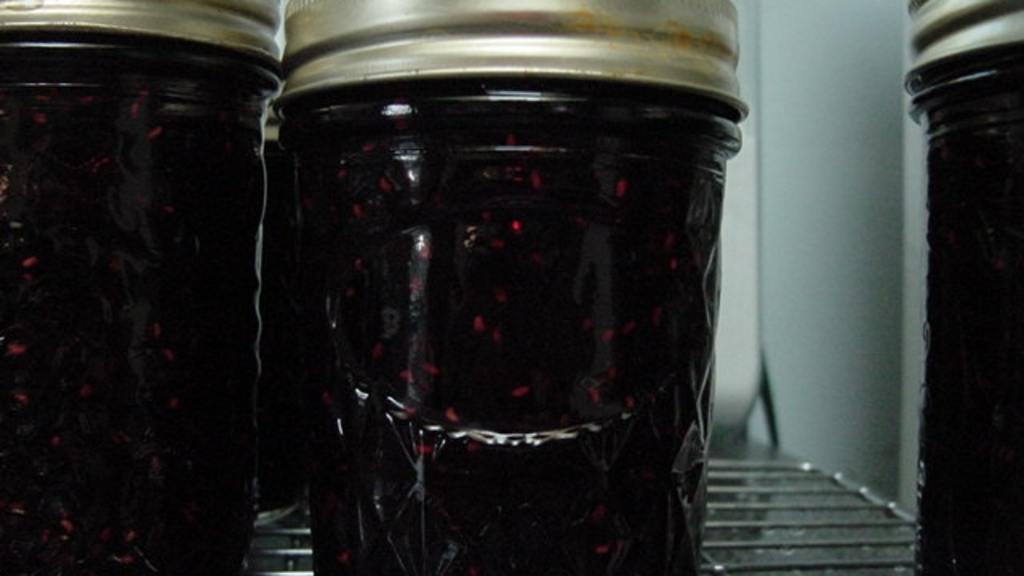 Ready In:

1hr 15mins

Ingredients:

4
directions
I used raspberries, blackberries, strawberries and blueberries.
You can change the amount and type of berries you use as long as you keep the 1 to 1 ratio of fruit to sugar.
Place thawed berries in the food processor. Using the stirring attachment instead of the blade, pulse to crush most of the fruit.
Measure fruit and juice into an enamel or stainless steel pot and bring to a boil, stirring well. Add sugar and continue stirring to dissolve.
Cook at a gentle boil. As mixture thickens you can crush the fruit if desired.
Test for doneness by putting a bit on an icy cold saucer. Put the saucer back in the freezer for a minute. When you push at the side of the bit of jam and it wrinkles then it's ready.
Remove from heat. Skim. Stir for a couple of minutes. Ladle into clean, hot, 1/2 pint jars. Leave 1/4 inch headroom Cap with canning lids and process in hjot water bath for 5 minutes boiling time.
Join The Conversation
This is a really good jam to make when you can't buy berries in season. I came up with this recipe when somebody (DH) left the door ajar on our upright freezer and the 2 kg bag of berries thawed out. I wasn't blessed with time so I made this simple mixed berry jam with a hint of lemon and tangerine. I'll be searching for recipes where I can include it as an ingredient. That is if my friends and family leave me any extra jars!