Mimi's Cornmeal English Muffin Bread--For Bread Machine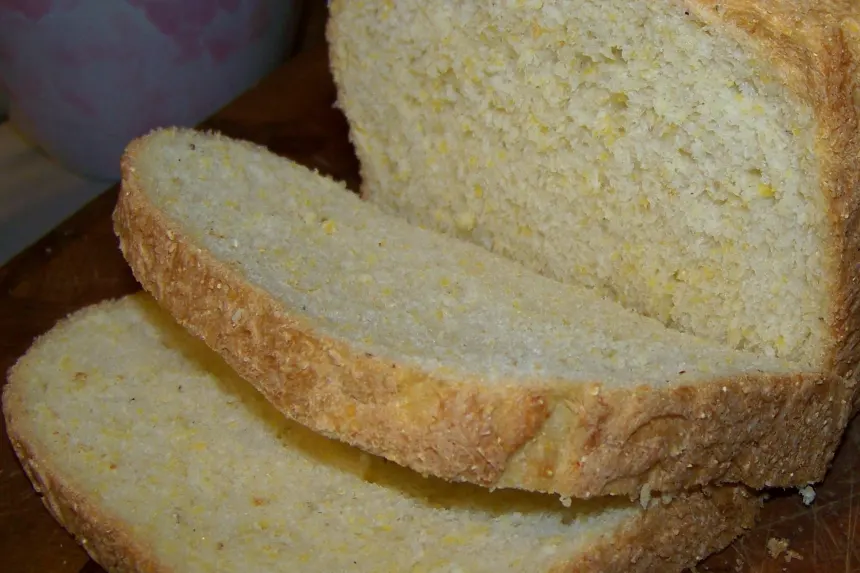 photo by Mimi in Maine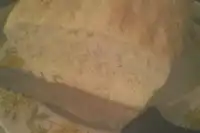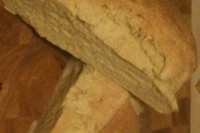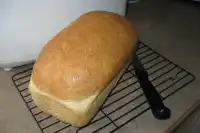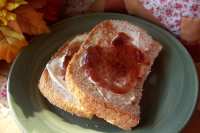 Ready In:

3hrs 5mins

Ingredients:

14
directions
Put in your breadmaker according to manufacturers instructions.
Medium crust.
Cool on rack.
Questions & Replies

I seem to be doing something wrong. I tried Mimi's english muffin bread receipe in a breadman ultimate plus bread machine and failed at two attempts. It seems that the bread didn't rise. I used active dry yeast in one and rapid rise in another. I took and mixed all the wet ingredients together and put that at the bottom then the dry ingredients mixed on top and then the yeast in a small divot in the middle on the dry ingredients. I set the machine to whole wheat, medium crust. Any thoughts or advice? I'd really like to make this bread so I can give a loaf to my neighbor. That was a large loaf I attempted.

 
Reviews
Outstanding bread. I love the taste and the texture. I did sub an extra 1/2 cup of cornmeal like one reviewer proposed and it worked fine. It rose to the top of my machine and I thought it was going to raise the lid but fortunately it didn't. I will definately make again. I'm looking forward to toast in the morning made with this bread. Thanks Mimi, for this great bread recipe, it's a keeper.<br/><br/>UP-DATE~~~~ I used this bread for toast every day since I made it and it is the best toast I've ever eaten. In the past I've always eaten my toast dry because I don't care for soggy toast, now I can eat it with butter and have the crispiest, crunchiest toast ever. It's absolutely delicious. Please try Mimi's english muffin bread, you won't be disappointed.

 

Wonderful bread. I wanted something with a little more corn flavor; I might swap an additional 1/2 cup of corn meal for flour next time. I made it in the Kitchen-Aid; I just mixed it all together then let it knead for about 5 minutes. I let it rise, punched it down, let it rise again, formed it into a boule, let it rise again, then baked it at 350F for 30 minutes.

 

I have an Oster bread machine. I made this to the letter and checked the dough during the process. I noticed my bread was obviously too wet as it was almost a batter consistency and the blade was swirling, but not much kneading going on. I started adding cornmeal a tablespoon at a time, ended up adding about 8 more tablespoons. My end product on my dough cycle was still slightly wet, but "doable". I added a little flour and into the pan it went to rise for an hour and then baked for 30 minutes at 350 degrees. In the end, my husband (big muffin bread lover) loves the bread and is looking forward to toast and peanut butter in the morning! Thanks for an awesome recipe and I'll continue tweaking until it is just right for my machine. ;)<br/><br/><br/>Update: I made this again using 1 1/4 cups of water and it turned out beautifully! My husband is completely thrilled that we are now making his favorite - english muffin bread. I have an Oster Bread Machine with 1.5 and 2.0 loaf options, but we are baking the large loaf in the oven at 350 after letting it rise in the loaf pan for one hour. This recipe makes a single (large) loaf. Make this and you will be glad you did!

 

I have made this for many years. My recipe which is verbatim to this one comes from a Donna German Bread Machine cookbook (1992.) I do have to add more flour and that is the only reason I gave it only 4 stars. As everyone has commented, it makes great toast and also goes with a big pot of collards in place of the usual pan cornbread. I do not think you will be disappointed. I bake it in a loaf pan at 375* for 25 minutes in my oven.

 
RECIPE SUBMITTED BY
<p>John 3:3 <br />Psalm 91 <br /><br />We are born-again Christians and love the Lord Jesus Christ with all our being.? We attend a small Christian and Missionary Alliance church in our town.? <a href=http://www.cmalliance.org>http://www.cmalliance.org</a><br /><br />My family consists of my husband who was a microbiologist but is now retired, two children (daughter and son), four grandchildren, and soon to be two great grandchildren, a girl and a boy. I homeschooled my oldest granddaughter up to a senior in high school. She is now 29 years old. My oldest grandson, who is now 25; my youngest grandson, age 20; my youngest granddaughter is in seventh-grade. Our oldest granddaughter blessed us with our first great granddaughter and soon to be great grandson.? She is the cutest little one.? I love them all. <br /><br />Hosta is my favorite plant, the only plant I own. I now have 123 varieties and they all have names. I add to them each year. I love to do cross stitch, paint, scrapbook, and rubber stamping. <br /><br />I have a rare genetic lung disase called Alpha-1 Antitrypsin Deficiency (Type ZZ) that most people have not even heard about. Most doctors may have heard of it but don't know an awful lot about it and so many times it goes misdiagnosed. Feel free to z-mail me if you want to know more about it or go to the website?<a href=http://www.alphaone.org/>http://www.alphaone.org/</a></p>
View Full Profile