Microwave - Spaghetti Squash, Small Hubbard Squash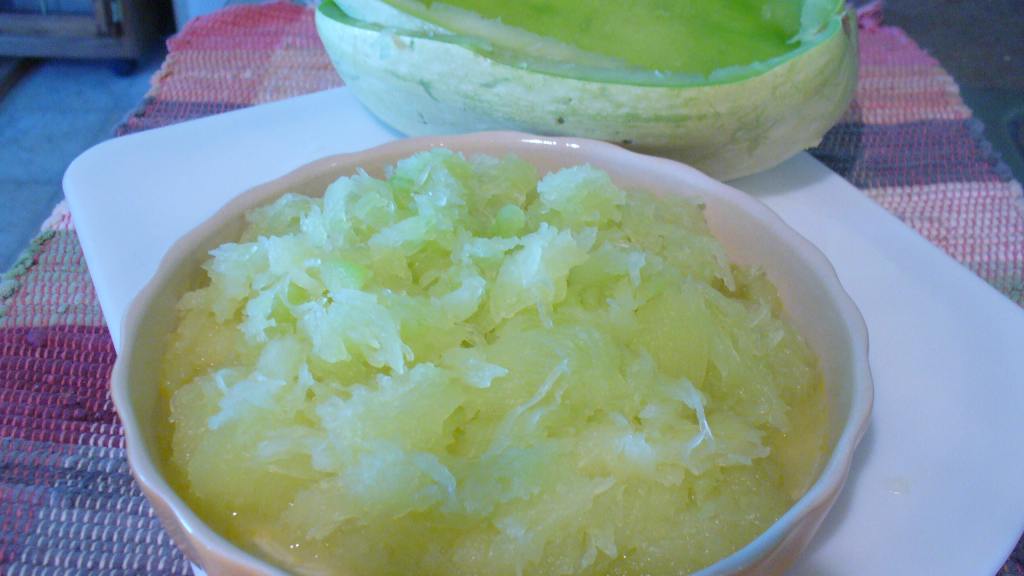 Ready In:

35mins

Ingredients:

3
directions
Wash the squash.
Poke holes in the top and sides with a tined fork. About 6 times.
Set microwave on 70% power. Cook 15 minutes.
Moisture and steam will seep from the vent holes.
The skin should start to be soft and pliable.
Note of Caution: I was just notified that a squash exploded when it was cooked on high power. Since this recipe was written and I have no way of knowing the wattage of each microwave, DO NOT COOK ON HIGH POWER. continue to cook at 5 minute intervals at 70% power. The skin should be very soft and pliable.
The whole squash should be soft and pliable.
If not, cook a few minutes more.
Take out of microwave, let set for a few minutes. THIS STEP IS VERY IMPORTANT.
On cutting board, cut in half. Clean out the seeds.Clean out all of the flesh. Add the salt and butter. All of the flesh is considered to be spaghetti strands in Spaghetti squash.
Ready for both types of squash to be baked, mashed or served. Ready to add more butter, sauces, sour cream, pasta sauces or garlic and onion, or brown sugar for hubbard squash. The kids love to scrape the squash and pop a few strands in their mouths in the process.
Join The Conversation
I made this last night using a little 1 lb spaghetti squash from our garden last summer (they are easy to grow and keep really well!). It took about 7 minutes. I used a knife to puncture it on opposing sides. It looked scary-cool as steam shot out of both sides. I turned it twice, carefully repiercing when one hole stopped steaming. This was an easy, fast way to cook spaghetti squash. However, it's not for kids to make. Too much danger from steam and sharp implements.

 

This is how we've been cooking our winter squash for many years. Acorn and butternut squash, too. Perfect every time. Tips: Be sure to prick the squash twice deeply with a fork, place on paper towels to catch any spills, and rotate the squash midway through cooking. Use caution when removing from the microwave, as squash will be very hot and will continue to steam and cook for several minutes more. When squash is cool enough to handle, carefully slice open and scoop out the seeds and any tough, stringy parts. Serve seasoned with salt and pepper and fresh butter. Yum! Thank you, Montana Heart Song, for sharing this most excellent recipe! :) Becky

 

This method worked very well and saved dinner as my DH wasn't home in time to cut the squash! And while I would still rather cut the squash in half and bake it as usual, this is a great option to have. Cooking the squash did take about 15 minutes longer for me (still on 70% power), but still took less time than the oven! I also used a bit more salt and butter, then topped each portion with parmesan (our favorite way to eat spaghetti squash). Thank you!

 

I gave this 3 stars. I'm rerating this recipe as I have since again tried it. The first time I made this recipe I cut my spaghetti squash in half and microwaved as directed. My squash never got completely done. This after baking it in the oven for 1 hour. Then taking it out mirowaving then returning to the oven for 15 minutes. Maybe it was my squash. After I added my ingredients from Recipe #99361 I then retuned it to the microwave another 5 minutes and it came out so tender and just perfect. This time I followed the directions but my squash didn't completely cook but enough that I was able to finish cooking it. Overall I will do my squash this way again. Thanks for posting a good recipe christine (internetnut)