Mellow Mushroom Esperanza Dressing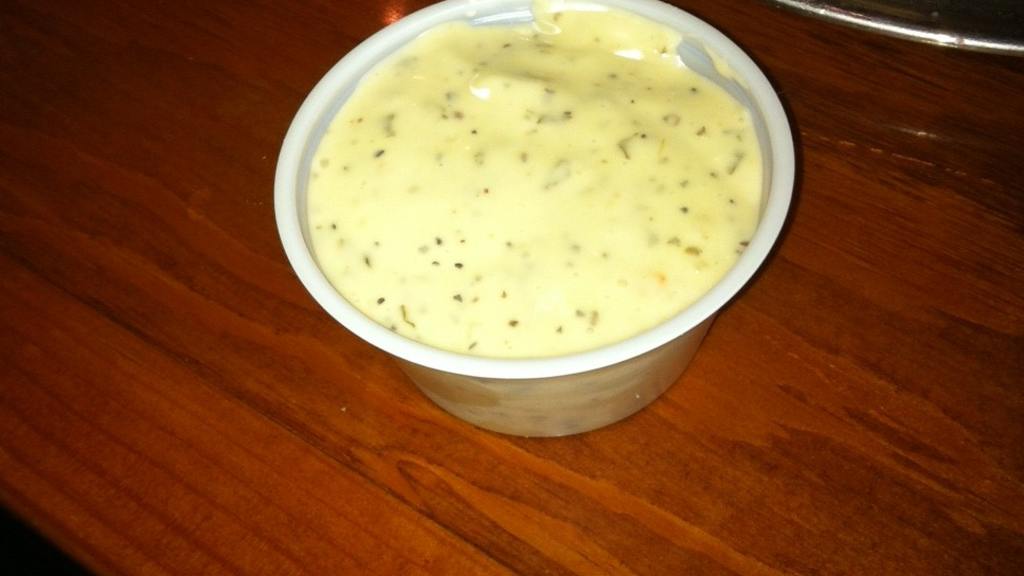 Ready In:

10mins

Ingredients:

13

Serves:

8
directions
Put all ingredients except oil and parsley in the bowl of a food processor and process until smooth.
With motor running, drizzle in oil through feed tube.
Stir in parsley by hand.
Join The Conversation
I used the above recipe as a base, but this is what I did after reading all the comments. 1 egg yolk 1 cup mayo 1/3 Cup White Vinegar 1/4 Cup Extra Virgin Olive Oil 2 tablespoons Capers (substitution for Anchovy Paste) ( If using Anchovy Paste 1-2 teaspoons) 1 Teaspoon Dried Dill 1/2 Tablespoon Dijon Mustard 1/2 Tablespoon Stone Ground Mustard 2 Tablespoons Onion Flakes 2 Teaspoons Granulated Garlic 2 Teaspoons Oregano 1 Teaspoon Salt 1 Teaspoon Pepper 4 Tablespoons Parsley Put everything into the blender except Olive Oil. Blend, while blending drizzle about half of the oil in, stop check consistency. If you like it, you're done... If you don't like it, blend and add the rest of the oil. Enjoy!

This dressing was terrible. After eating one serving I tossed the rest. Fortunately I only had a 5-ounce bottle of soybean oil and used olive oil for the rest because the taste of the soybean oil was totally overwhelming. The dressing was too watery and I added the anchovy paste and dill as suggested by other reviewers and left out the Worcestershire sauce. This did not taste anything like Mellow Mushroom's dressing.

This was a great start! I used mayo as suggested by another poster, anchovies, and I used lemon juice and white wine vinegar. All my herbs were dried, and I used whole grain mustard because I couldn't find my Dijon. No msg either. And 3 garlic cloves replaced the garlic powder....and 2 green onions replaced the onion flakes. It came out very flavorful and very similar to the esperanza dressing. I cannot wait to eat my salad later.