Mashed Potatoes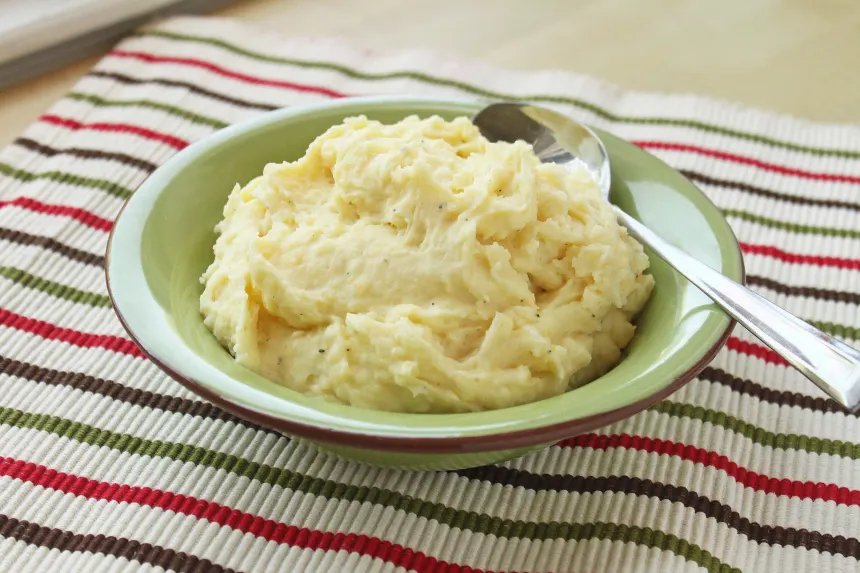 photo by Simply Fresh Cooking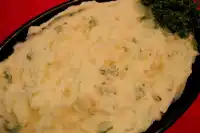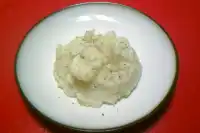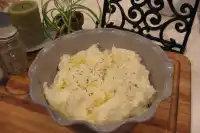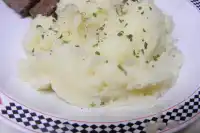 Ready In:

40mins

Ingredients:

7
directions
Peel, cut up and boil potatoes until tender.
Drain water and put potatoes in a mixing bowl.
Add margarine, sour cream and milk.
Use an electric mixer and mix until desired consistency.
The KEY here is to add salt and pepper to taste.
You might add anywhere from a teaspoon to several tablespoons of salt, just depending on how much you like salt.
Pepper is the same way, although use it more sparingly.
Just remember to add a little at a time, until you get it where you like it.
Once that is done, I usually put a couple of pats of margarine on top of the finished potatoes to let it melt.
Then sprinkle parsley over it.
This will make the best mashed potatoes I've ever found anywhere.
Tweaks
Best you've ever found anywhere? Come On! The better way for GREAT mashed potatoes is [a]: salt the water you're boiling the potatoes in, [b]: don't use milk..use table cream or better yet use whipping cream, [c]:Marjarine?? No way, you have to use real Butter not that artificial chemical marjarine, [d]: electric mixer? why mess up another appliance, just use a good potato masher and lastly taste after mashing then add ..if needed.. salt and pepper.

 

This has been my go to recipe for years now. Guaranteed success every time! I do use unsalted butter in place of the margarine, omit the parsley, and sometimes add more sour cream and milk if I want the mashed potatoes creamier.<br/><br/>My Boiling Method: Start in cold water, bring to a boil (takes about 15 min). Cover and simmer about 30 min. until fork tender. Drain and place back in pan over heat 30 seconds to remove water.

 

Best mashed potatoes EVER!!! I added 3 peeled whole cloves of garlic to the water with the potatoes and used Land O Lakes margarine instead of Blue Bonnet, but followed the rest exactly and came out with the creamiest potatoes I've ever made and I've tried numerous recipes...something about the ratio of ingredients in this one makes them the absolute BEST! Thanks for a keeper :)