Maple Syrup Dumplings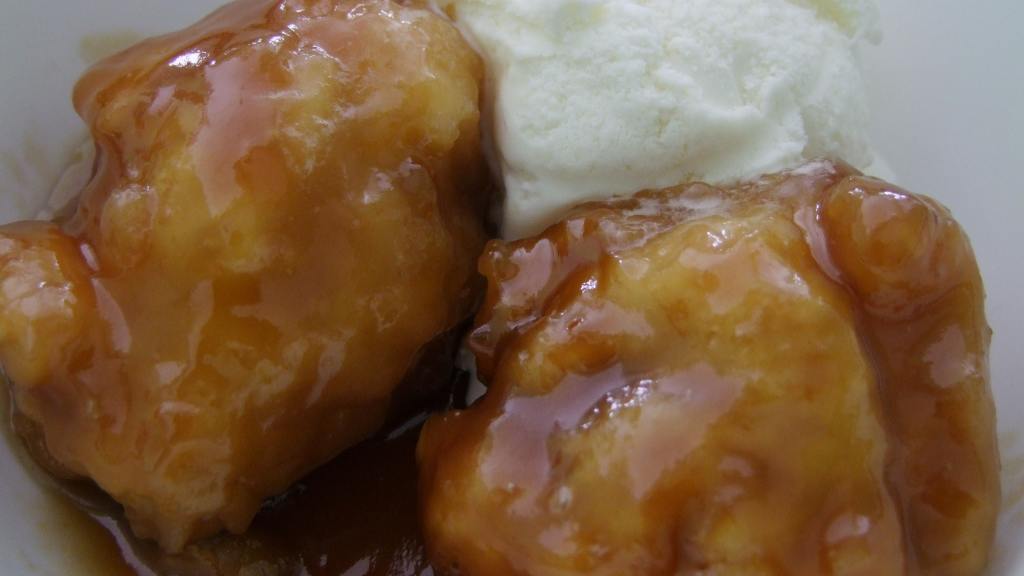 Ready In:

30mins

Ingredients:

9
directions
In a bowl, combine the flour, sugar, baking powder and salt. Work the butter into the dry ingredients with your fingers or a fork until the mixture resembles coarse sand. Add the milk and vanilla, stirring with a wooden spoon until the dough is smooth.
Place the syrup and water in a large saucepan and bring to a boil. Using two spoons or a moistened ice cream scoop, shape the dough into about 12 balls; use about 30 ml (2 tablespoons) for each ball. Drop the balls one by one into the boiling syrup mixture.
Cover, reduce the heat and simmer for about 15 minutes. Serve with the hot syrup and a scoop of vanilla ice cream.
Note: The butter coats the flour, inhibiting gluten formation and giving the dumplings a crumbly texture. A similar effect happens with scones.