Mama's Mouth Ulcer Remedy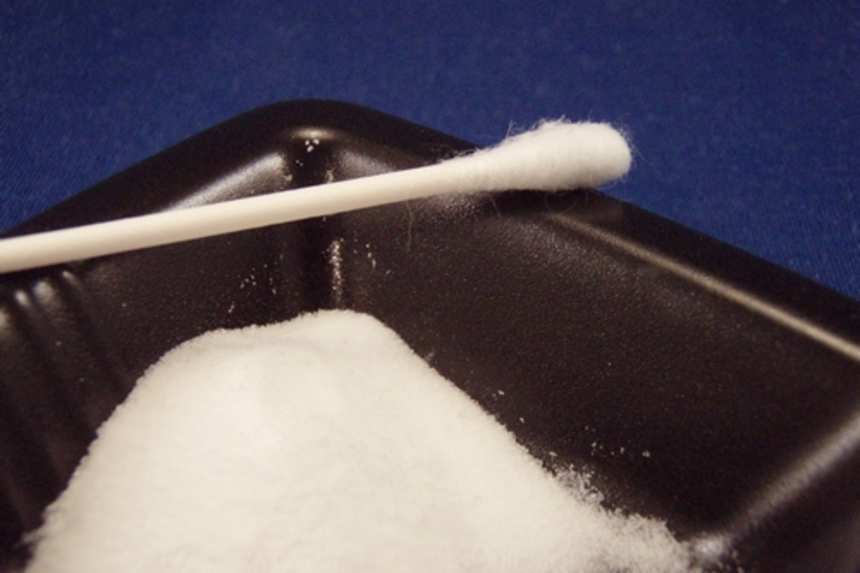 photo by CandyTX

Ready In:

1min

Ingredients:

2
directions
Wet a cotton swab (q-tip) and dip it into a container of alum.
Apply alum to the ulcer in your mouth.
DO NOT swallow! It will taste awful.
I just hold the lip as far out as I can and then rinse the alum off. It only needs to be on there for a few seconds.
Now get something to get the nasty taste out of your mouth! You deserve it.
It might taste like he double hockey sticks but it works like heaven. Your pain will be GONE!
Questions & Replies

Got a question?
Share it with the community!
Reviews
If you get frequent canker sores, there's a good chance it's your toothpaste. The sulfates used to make the foam can cause them in those predisposed. After reading this in a magazine (I think Ladies Home Journal), I swtiched to Toms' of Maine sulfate free with fluoride about 8 years ago. I have only suffered a canker sore a handful of times since then from too much acidy foods. I used to get them almost every month since I was a kid. My dentist suggested I use ACT Restoring, too. I haven't had a cavity in almost 4 years, and he said I have one of the best set of teeth out of all his patients. <br/><br/>Alum is great in the short term, but look into changing toothpastes for long term relief. I get it at Whole Foods. Make sure to get the right one because Tom's makes lots of kinds.

 

As an immunocompromised mom, I'm always looking for tips for myself and my family to minimize the 'extra' chemicals in our environment. I've gotten ulcers since I was a kid, but now I get huge (dime-sized!) ones that can take 7-15 days to heal, even with 3-4x daily salt treatments or whiskey treatments. I mentioned this to my doc and he said it is safe, and I now have a jar stocked, ready for the next round of painful buggers! =)

 

I've used this before but I had forgotten about it. My son gets these now and then and really couldn't find anything at the drug store to help. Only things I have been able to find was a cream for the outside of the mouth. Thanks for posting. I wish I could find more of these remedies somewhere. The old fashioned homemade remedies my grandmom use to make always worked.