Luscious Lemon Truffle Cake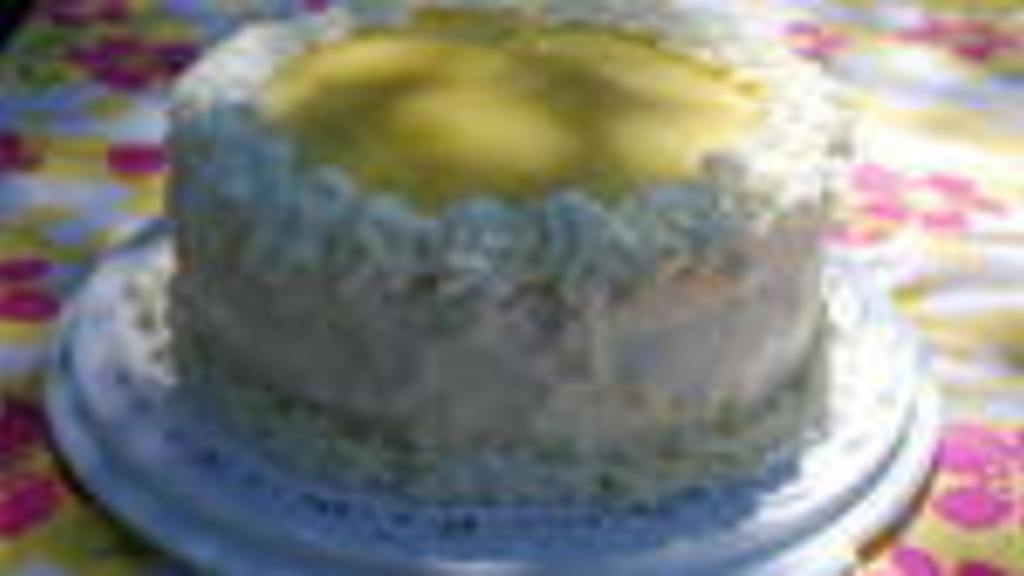 Ready In:

1hr 5mins

Serves:

Units:
Nutrition Information
directions
Preheat the oven to 350 F.
Grease and flour two 9-inch round cake pans.
MAKE THE CAKE.
In a large bowl with an electric mixer, combine the flour, sugar, baking powder, salt, milk, and butter or shortening.
Blend until the butter is evenly mixed.
Add the vanilla.
Beat at low speed for 1 minute, then increase the speed to high and beat for 2 minutes, scraping the bowl constantly, beating until the mixture is light and fluffy.
In a separate bowl, beat the egg whites until stiff.
Gently but thoroughly fold the whites into the cake batter.
Pour evenly into the prepared pans.
Bake for 35 to 40 minutes, until the cakes feel firm when touched in the center.
Remove from the oven and cool on a wire rack.
Split the cooled layers horizontally to make 4 layers in all.
TO MAKE THE FILLING, combine the sugar, cornstarch, and salt in a medium saucepan.
Whisk in the water until smooth.
Cook over medium high heat until the mixture comes to a boil, stirring constantly.
Reduce the heat to low and cook 2 minutes longer, stirring constantly.
Remove from the heat.
In a small bowl, beat the egg yolks with a fork.
Stir about 1/4 cup of the hot mixture into the egg yolks; blend well.
Add the egg yolk mixture to the mixture in the saucepan.
Cook over low heat until the mixture boils, whisking constantly, then continue to cook for 2 minutes, stirring.
Remove from the heat and stir in the butter and lemon juice and zest.
Transfer half of the hot filling to a small bowl and cool for 15 minutes.
Add the white chocolate to the hot filling in the saucepan and stir until the chocolate is melted; set aside.
In a small bowl, beat the cream cheese until fluffy.
Beat in the white chocolate mixture until light and smooth.
Spread one third of the white chocolate filling over one layer of the cake.
Top with a second cake layer, then spread with one third more of the filling; top with a third cake layer and spread the remaining filling over.
Top with the last cake layer and spread reserved lemon mixture.
Refrigerate, uncovered, 2 to 3 hours, until the filling is set.
MAKE THE FROSTING.
In another bowl, whip the cream and sweeten it with the confectioners' sugar.
Frost the sides of the cake with half of the whipped cream frosting.
Put the remaining frosting into a pastry bag and pipe decoratively around the top and bottom edge of the cake.
Garnish with shaved white chocolate.
Refrigerate up to 8 hours before serving.
Makes 16 servings.
The Great Holiday Baking Book Beatrice Ojakangas.
Submit a Recipe Correction