Low Carb Cheesecake No crust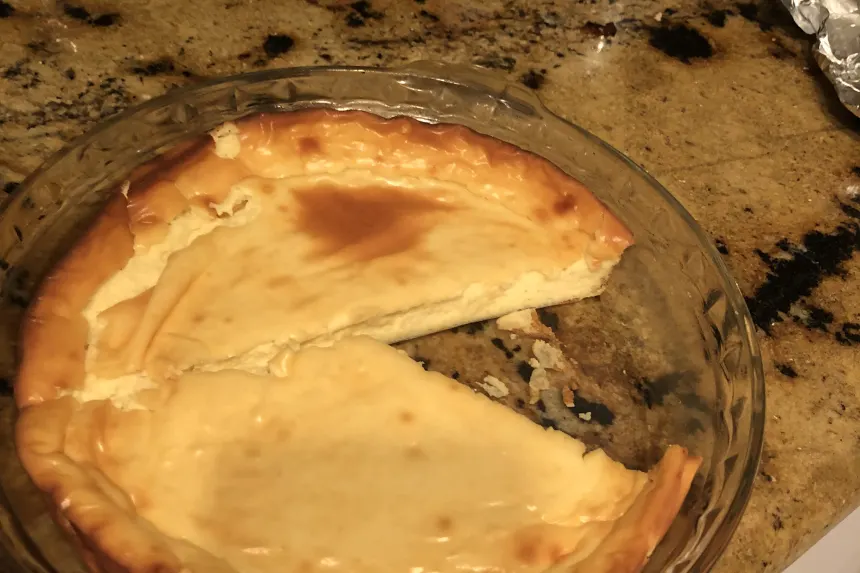 photo by crbiggs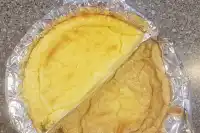 Ready In:

50mins

Ingredients:

4
directions
Mix together softened cream cheese, 1/2 cup splenda, and 1/2 teaspoon vanilla, beat well.
Then add 2 eggs and beat again.
Cook in a pyrex dish about 6 x 6 glass dish at 350 degrees for 40 to 45 minuntes.
Until center is firm.
Reviews
Ok, so I thought I'd throw my hat into the ring as well. I just put my version of the cheese cake into the oven. This is now the second time I've made it, but with some alterations. I took the advice of another reviewer and added an extra egg, along with a water bath. I decided to make a low carb crust, however to go along with it. I made it as follows: 4T melted butter, 1.5 Cups almond flour, 1/3-1/2 cup Truvia (depending on your preference for sweetness), and I always add cinnamon to give it that graham cracker taste . I find I always reduce the sweetener as it's far too sweet for me. Mix ingredients in a bowl and put into a glass pie pan. Use fingers to press crust down evenly. Bake at 375 for 8-10 minutes. Remove and add cheese cake filling. Bake as suggested in this recipe. Can't wait to have this for dessert tonight... we also make homemade whipped cream to add to the top.

 

Love this! I halved the recipe, baked in a small pyrex pie plate in a convection oven for only about 20 minutes and had a perfect treat that I could cut in 6 small pie like wedges that felt more like eating real cheesecake but with half the calories of this recipe. I'm the only one low-carbing in my family so it was nice to bake a small treat just for me while my family enjoys the real deal haha

 

I have to admit because I am a Cheesecake freak who is now one a "nearly no carb diet", (due to my fondness of Cheesecakes?) LOL, I have been trying out several Cheesecake recipes. Taking note of those who left comments in their ratings I have learned a few very good tips to making this sort of recipe. 1. Do NOT use low-fat cream cheese - 2. Philadelphia brand cream cheese is best. 3. ALWAYS use the cream cheese at room temperature! 4. Do the "hot water bath" baking method for it to turn out even creamier. Also I am going to be making this again with additional extracts, lemon w/some zest, almond, orange w/some zest, etc. Who knows I might even toss in some coconut, or chocolate, or maybe even some maple flavorings! I am not one given much to sugar substitutes but Splenda works best for me ONLY if I use half of what most recipes call for an wa'la after taste is nearly undetectable! Thanks adam420 for sharing an excellent recipe, it's a keeper!!!