Light and Fluffy Scrambled Eggs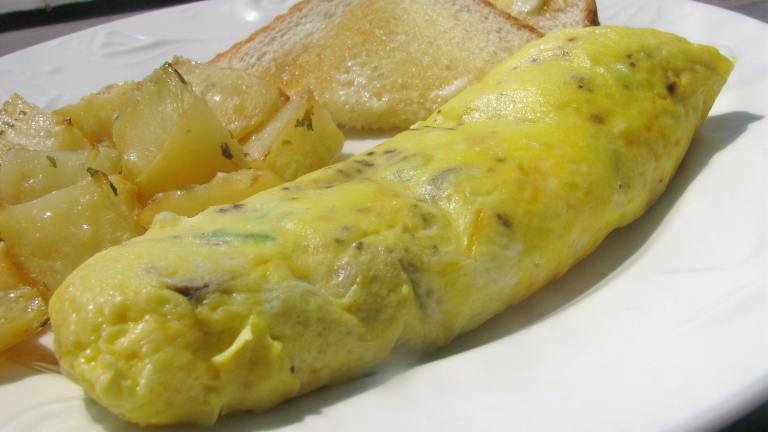 These Scrambled Eggs will be light and fluffy with a soft golden hue about them.
Ready In:

17mins

Serves:

Units:
Nutrition Information
directions
Preheat oven to 450 degrees.
* Note this is an optional way of making the eggs even more light and fluffy. If this step is not taken, they will still be the best eggs you have ever eaten.
Soften the cream cheese so it will blend easily into the egg mixture.
Break the three eggs into a bowl, now add the mayo, heavy whipping cream, and cream cheese.
Put the butter into a hot skillet and let it melt down.
Blend with a high speed blender or electric whip. * You want the eggs to be whipped at a high speed to infuse air into the egg mixture.
Add egg mixture to hot skillet and saute until they are starting to set. Stirring all the time.
Option: You can continue to saute the eggs until they are ready to serve according to how you want their texture -- (wet or dry) or you can place the eggs into the oven as they start to set and allow the 450 degree heat to finish the job of causing the eggs to rise and become even more fluffy. If put in the oven, and allowed to finish cooking they will be as light as feathers. Either way they are going to be delicious.
After cooked to a golden hue, place onto a plate and sprinkle with seasalt and coarse black pepper.
Option: You can add your favorite cheese about 2 minutes before taking them from the oven, and allow the cheese to melt over the eggs.
Submit a Recipe Correction
Join The Conversation
I am now covered in ketchup and mayo. I tried to quadruple the recipe and it did not go well. I use my own eggs from my pet pigeon and they usually taste great but they did not this time. For whatever reason they don't go well the butter that you recommended for this. My family went to eat them and the egg just shot straight through them and right out the other end. My dining room now smells better than I could ever make it. I get the aroma of salsa and some ravioli from the sweet smell of the eggs. I went to start cleaning the room up when my family came back and threw me away into the garbage. On the plus side I found my kazoo

These were great. I wouldn't normally 'mix' the eggs, but followed the recipe and used my hand-held cuisinart blender. This really seemed to make a difference! The eggs were indeed fluffy and light. I will definitely make my eggs this way again. Thanks for sharing this nice recipe.. Made for Spring PAC 2014.