Kittencal's Rich Homemade Beef Stock (Crock-Pot or Stove Top)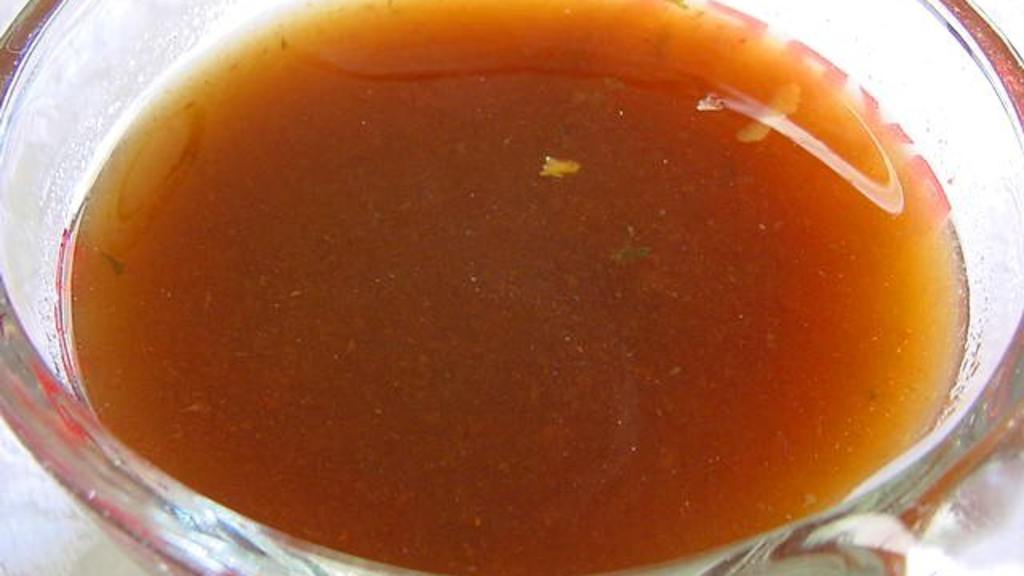 Ready In:

24hrs 5mins

Ingredients:

8
directions
Place the bones on a greased baking sheet and brush liberally with tomato paste (use only tomato paste not tomato sauce).
Bake at 350 degrees F turning once during baking.
Bake for about 25 minutes on each side or until browned.
Place in the crock pot or large stock pot along with remaining ingredients, then add in enough water to cover.
Cover and cook on low for 12-24 hours OR on HIGH for 6 hours (if cooked on high setting the stock will be lighter in color and less concentrated) or if cooking on the stove top simmer on lowest heat for about 4-6 hours.
Remove from crock pot or stock pot; strain and refrigerate.
The stock will keep well for 4-5 days or may be frozen.
Note: veal bones may be replaced for beef bones.
**Note** you may certainly use more than the amount stated for beef bones, the more used then the richer the stock.
Join The Conversation
This is the best beef stock I have ever made. I always keep 8 cups in the freezer. It has greatly improved the flavor of all recipes I make that require beef stock. When I'm finished making it I leave it in the refrigerator overnight and then remove the solidified layer of fat that is left over. I keep it undersalted and then add salt as needed for a given recipe.

I ran into this recipe while looking for another. I almost couldn't find it again! Thank goodness I did find it. This recipe for beeef stock is the best I have ever made and easiest. I left out the onion for health reasons (highly allergic) I think roasting the bones basted in tomato paste is the secret to a lovely beef both with a lot of depth. Thank you Kittencal for all your excellent recipes!