Kittencal's Method for Freezing Corn on the Cob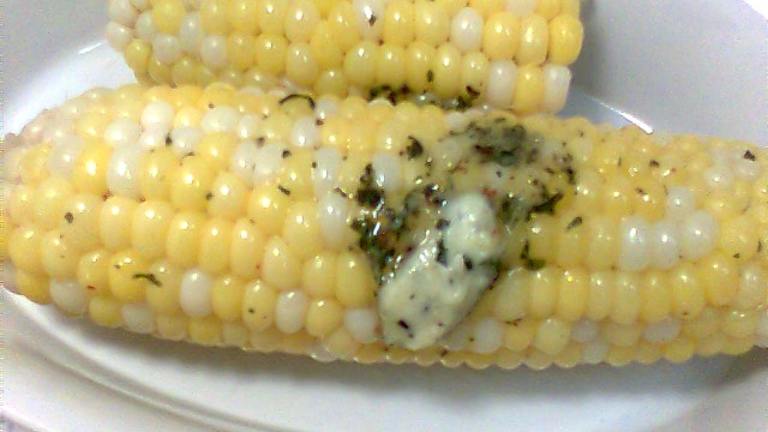 This is the method I use to freeze summer's crop of corn on the cob, with this method you will have crispy corn kernels all year around --- I have stated 10 corn, you may of coarse make as many as you wish, but just boil as many as your pot will hold, if you are making a lot of corn you will have to do it in batches, to save time I shuck my corn the day or evening ahead and refrigerate --- you will need lots of ice for this so pick up a bag and also a large pot --- prep time does not include shucking the corn
Ready In:

13mins

Serves:

Units:
directions
Have all you cobs of corn shucked and silks removed before starting this.
Pour ice into a large bowl then fill with very cold water; set aside on the counter near your stove.
Fill a large pot of water a little over half full.
Add in the sugar; bring to a full boil.
Add in as many cobs of corn that will fit into the pot without over crowding.
Bring the water up to a FULL boil again; cook the corn JUST until the cobs turn a darker yellow which will not take long (about 3 minutes) turning the cobs over in the water if necessary using long tongs to insure even cooking.
Just when the corn takes on a darker shade of yellow, using long tongs immediately plunge into the bowl of ice water and allow to sit until completely cooled.
Place the cobs onto a clean tea towel. to drain slightly.
Dry the outside of each cob slightly with a clean tea towel.
Wrap each cob individually in a piece of foil to prevent any freezer burn that might develop over the long freezing time.
Place the foil-wrapped cobs in a large bag, then freeze.
WHEN READY TO USE; remove as many cobs as you wish from the freezer place on the counter to thaw slightly (the corn does not have to be completely thawed).
To heat the corn; place 1 cob into a microwave-safe plate and cook on high for 3-4 minutes or until completely heated through, turning the cob halfway through cooking time or for a more even heating place 1 cob of corn into a Glad Simply Cooking Microwave Steaming bag, seal and microwave for 3 minutes (I use the steaming bags to heat the corn).
The corn is now ready to eat and enjoy!
Submit a Recipe Correction
RECIPE MADE WITH LOVE BY
"This is the method I use to freeze summer's crop of corn on the cob, with this method you will have crispy corn kernels all year around --- I have stated 10 corn, you may of coarse make as many as you wish, but just boil as many as your pot will hold, if you are making a lot of corn you will have to do it in batches, to save time I shuck my corn the day or evening ahead and refrigerate --- you will need lots of ice for this so pick up a bag and also a large pot --- prep time does not include shucking the corn"
I've been preparing corn on the cob like this for years! My mother taught me and she had been using this recipe for years before that. I usually have fresh-tasting corn all through the winter. If it's going to be eaten within a month or two, I don't even blanch. I also use sugar, but add about 1/2 tablespoon and 1/2 teaspoon of salt. Boil corn ?? for about 3 minutes, or until corn turns a little darker. If I'm preparing a large number, I wrap them in Press & Seal first, then foil to further protect from freezer burn. When it's time to eat them, I prepare my water the same way as if I were going to blanch. Add frozen corn to boiling water and cook for about 10-15 minuets, or until cob is heated through. Enjoy!!