Julie's Baked Chicken Korma & Rice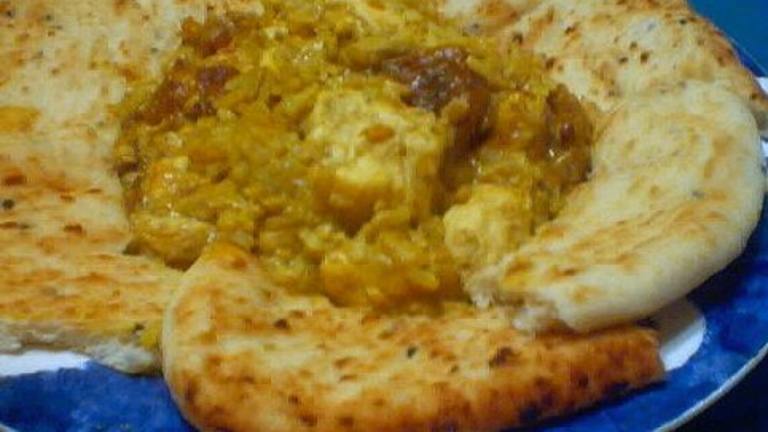 This is the recipe I came up with to make chicken korma to take to a potluck, based on the excellent korma recipe my husband uses. I wanted to make it in a casserole form that would be easy to just mix together and bake then take in the same pan to the potluck. The folks at the gathering loved it, so I think it came out pretty darn well. :)
Ready In:

1hr 10mins

Serves:

Units:
directions
Preheat oven to 375 degrees F.
In a large saucepan sauté the chopped onion and sliced mushrooms (if using) in butter and olive oil until onions are opaque.
Add spices and the remaining sauce ingredients except for one of the cans of broth (or half of your homemade); simmer for 5 minutes.
Turn off heat and add cubed chicken; stir.
Put uncooked rice in the bottom a large lightly-oiled lasagne pan and carefully pour the chicken/sauce mixture over (the pan will be pretty darn full).
(You can also just mix the rice into the sauce and pour into the pan, but if you do so make sure you evenly distribute the rice on the bottom of the pan.) Bake in 375 degree oven for 30 minutes, add the remaining can of chicken broth into the pan and stir well, then bake for an additional 30 minutes until rice is cooked through.
Makes about 10-12 potluck servings.
Submit a Recipe Correction
RECIPE MADE WITH LOVE BY
"This is the recipe I came up with to make chicken korma to take to a potluck, based on the excellent korma recipe my husband uses. I wanted to make it in a casserole form that would be easy to just mix together and bake then take in the same pan to the potluck. The folks at the gathering loved it, so I think it came out pretty darn well. :)"
it turned out quite nice. I cooked the rice separately, using 3 cups of homemade broth. I also used peanut butter instead of cashew butter. I added about a tablespoon of salt as well. Instead of putting in the oven, I just let it simmer on the stove top for 40 minutes, stirring occasionally. Next time I make this, I will cut back the cardamom to two teaspoons.

it turned out quite nice. I cooked the rice separately, using 3 cups of homemade broth. I also used peanut butter instead of cashew butter. I added about a tablespoon of salt as well. Instead of putting in the oven, I just let it simmer on the stove top for 40 minutes, stirring occasionally. Next time I make this, I will cut back the cardamom to two teaspoons.

I made this for DH as this is his favorite curry. I couldn't find cashew butter so used smooth peanut butter; other than that I followed the recipe as directed. DH liked it except the next time he would like me to make the rice separately because there were parts of the rice that weren't cooked and were hard. I used regular white rice (maybe minute rice would work better?). Other than that he said this was a thumbs up. I made this for the OAMC Freeze-it Tag game and I froze 1/2 of this dish. I wouldn't recommend this for freezing, unless I did it without the rice. It could possibly work with less rice or partially cooked rice and would need more testing. DH and I agree it was dryer after freezing and needed more sauce and the rice was still hard throughout. I think I will make the rice separately next time. The chicken and sauce were fantastic!

This is the recipe I came up with to make chicken korma to take to a potluck, based on the excellent korma recipe my husband uses. I wanted to make it in a casserole form that would be easy to just mix together and bake then take in the same pan to the potluck. The folks at the gathering loved it, so I think it came out pretty darn well. :)