Instant Oatmeal Packet Cookies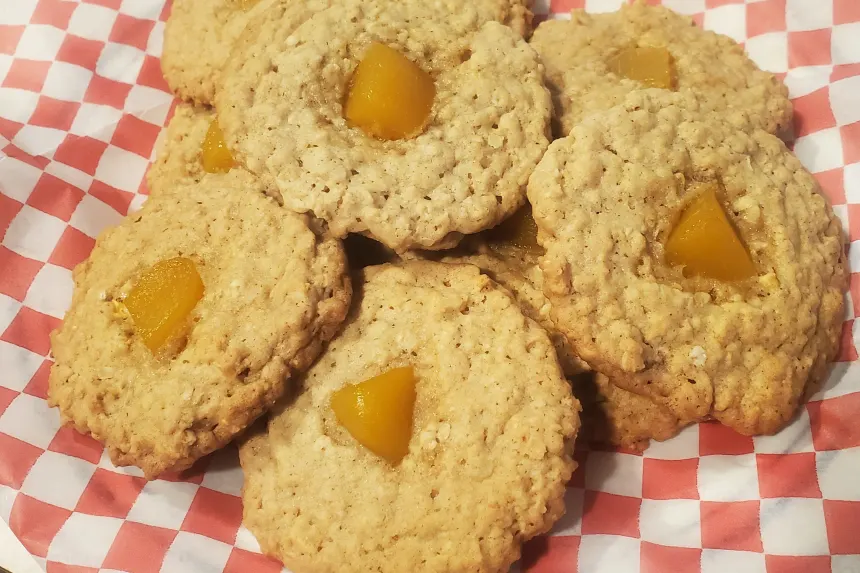 photo by Shivaun F.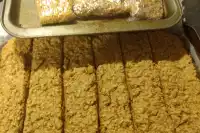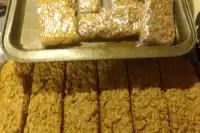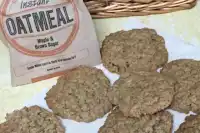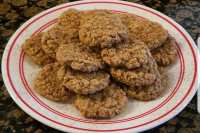 Ready In:

13mins

Ingredients:

12
directions
Use 6 Packets Of Instant Oatmeal (can use all one flavor, or different combinations) For some reason not letting me put this with the ingredient list sorry
Preheat oven to 350°. Beat softened butter with the white sugar and brown butter until smooth and creamy, then beat in the milk and egg until smooth. Meanwhile, stir the dry ingredients together in a separate bowl. Gently mix in the dry ingredients into the wet ingredients until evenly blended. Mix in the nuts or raisins (if using).
Drop by rounded tablespoonfuls about 2-inches apart on prepared baking sheets, flattening the tops of the cookie dough until they're about 1/4 inch thick.
Bake for about 8-10 minutes, or until the cookies are light brown and crispy on the edges. Cool on baking sheets 2 minutes. Place on cooling rack to cool completely.
Makes about 15-18 cookies.
Questions & Replies

Got a question?
Share it with the community!
Reviews
Let me tell you why this recipe is awesome! I had to use coconut milk, because I have dairy allergic kids, I had to swap out the butter for Crisco (dairy allergies), and half way through I had to double the baking powder because I was out of baking soda. I wouldn't even tell the kids what I was making because I was sure they were going to come out a mess. But our sweet tooth's had me scrambling to come up with something. I had cinnamon roll oatmeal packets, so I googled something to do with them and found this. Even though my oatmeal already had sugar, cinnamon and other common ingredients. I kept everything the same with the exception of the substitutions I was forced to make. "Best cookies ever" was the response after they devoured the first batch. I have to give compliments to whoever created this recipe because it has to be done really well to come out so good after so much tweaking! Thank you so much for saving the night!

 

Love it! I started with pumpkin spice oatmeal packets since I had bought several on sale. I doubled the recipe. 12 packs of pumpkin, then instead of flour, I processed two packets of cinnamon spice into flour and used that. Instead of butter, I puréed two of those plastic serving cups of diced peaches. Skipped the white and brown sugar, but added 2 T of honey. Added a little vanilla and pumpkin pie spice. Added the soda, powder, eggs, and milk. Didn't flatten too much, and baked about 12 minutes. Got 49 cookies, and they calculate out to about 65 calories each. And they taste amazing!!

 

Had a huge box of maple brown sugar oatmeal that was about to expire so I searched for a recipe and found this one. Delicious cookies! I did tweak a bit. Reduced brown sugar to 1/4 cup because the oatmeal is so sweet already. Added 1/4 teaspoon of salt, raisins and pecans. They're still a little sweeter than I like so I'll probably reduce sugars next time. However, simple and delicious! Even better the next day! Thanks for the recipe!!!

 

For whatever reason, when baked these cookies as is per the recipe, I did not like the texture they didn't seem to set properly. To salvage it, I took all the rest of the dough and pressed into my cast iron pan to bake for 30 minutes. That turned out great! It was like granola bars. Second time I made this recipe, I used veggie oil instead of butter and again the one giant bar method in my cast-iron skillet. The veggie oil made for a softer bar than the butter did. Cut into individual bar pieces once cool.

 
Tweaks
These were pretty tasty! I used 9 packets of plain Quaker oatmeal, so I increased the other ingredients accordingly. Omitted the honey, just because. I used a couple tablespoons of plain applesauce instead of the milk and 1/2 an egg I would've needed, and instead of extra cinnamon I threw in 1/2 tsp of nutmeg. The flavor was great! The only thing I regretted was flattening the cookies before baking... The second batch I made were much larger cookies and I piled the dough high without any flattening and they held up much better. Definitely a good recipe to use if you don't have any old fashioned oats to use!